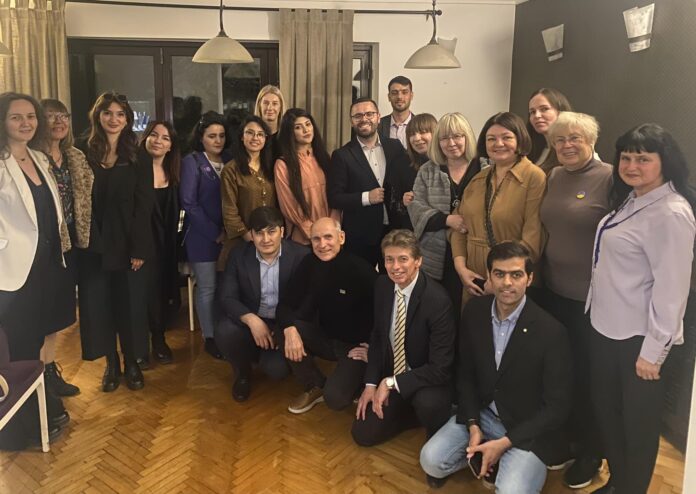 Ronald Goldberg – Deputy Ambassador of the Netherlands in Kosovo, hosted a dinner/iftar for Ukrainian and Afghani journalists.
Colleagues during this meeting shared their experiences about fleeing their countries and spoke closely with Mr. Goldberg, as well as got to know more about the work of the Embassy of the Netherlands in Kosovo.
Ukrainian and Afghani journalists at this dinner/iftar were accompanied by the Chairman of the Board of AJK, Xhemajl Rexha, and the Communication Officer, Rabije Hyseni.
Ukrainian and Afghani colleagues have taken shelter in Kosovo within the framework of the Journalists in Residence – Kosovo program, which was initiated by the European Center for Press and Media Freedom ECPMF, which is financially supported by the Government of the Republic of Kosovo and the Hannah Arendt initiative and is implemented by AJK.