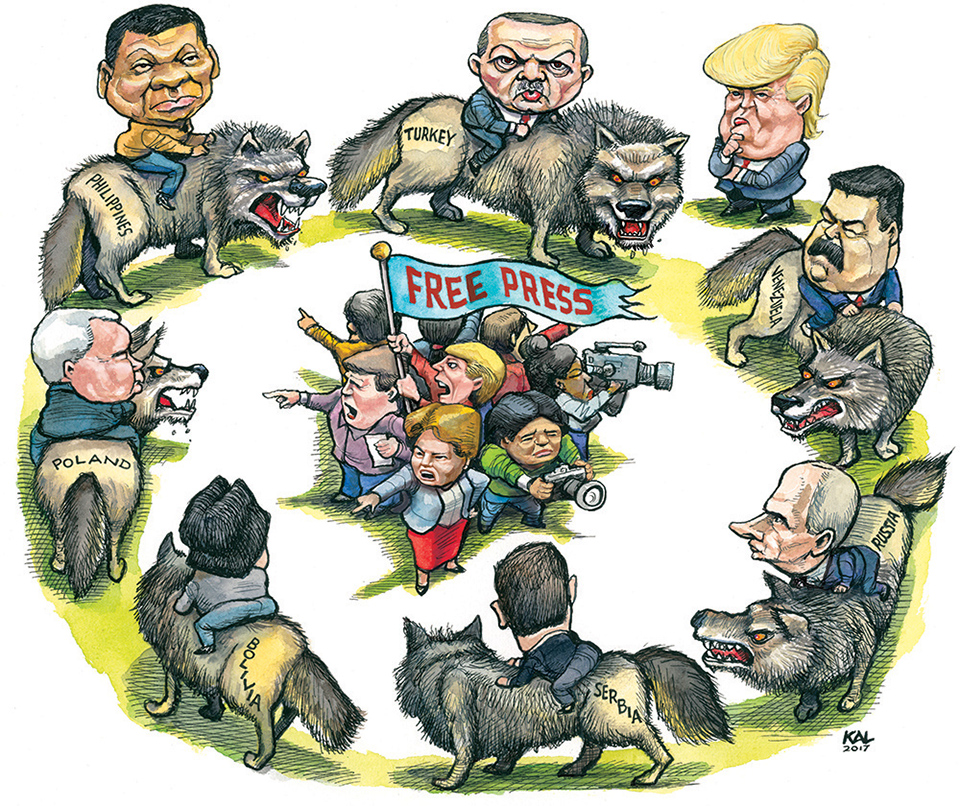 WASHINGTON D.C. 28.04.2017. – Press freedom worldwide deteriorated to its lowest point in 13 years in 2016, driven by unprecedented threats to journalists and media outlets in major democracies, intensified crackdowns on independent media in authoritarian settings, and moves by the Russian and Chinese regimes to increase their influence beyond their borders.
The share of the world's population that enjoys a Free press according to the Freedom of the Press report criteria stood at just 13 percent, meaning fewer than one in seven people live in countries where coverage of political news is robust, the safety of journalists is guaranteed, state intrusion in media affairs is minimal, and the press is not subject to onerous legal or economic pressures.
Key Developments in 2016
Serbia
Total Score 49/100 ↓4
Prime Minister Aleksandar Vucic and allied media outlets, particularly the Informer tabloid, continued a campaign to portray investigative and critical media as foreign-backed propagandists.
In July, the governing Serbian Progressive Party (SNS) hosted an exhibition at a Belgrade art gallery in which media outlets that had criticized Vucic and his allies were depicted as liars.
Following the SNS's strong performance in elections to the legislature of the autonomous province of Vojvodina, a number of journalists were dismissed from the provincial public broadcaster in what many described as a politically motivated purge.
A series of death threats and other intimidation directed at journalists prompted a statement of concern from the Organization for Security and Co-Operation in Europe (OSCE) in September.
The full reports for other countries from region will be published as soon as they becomes available (Croatia 41/100 ↑1,  Bosnia-Herzegovina 51/100 , Montenegro 44/100 ↓3, Kosovo  48/100 ↑1, Montenegro 44/100 ↓3, Macedonia 64/100 ↓2)
For more information about Freedom House report see here.