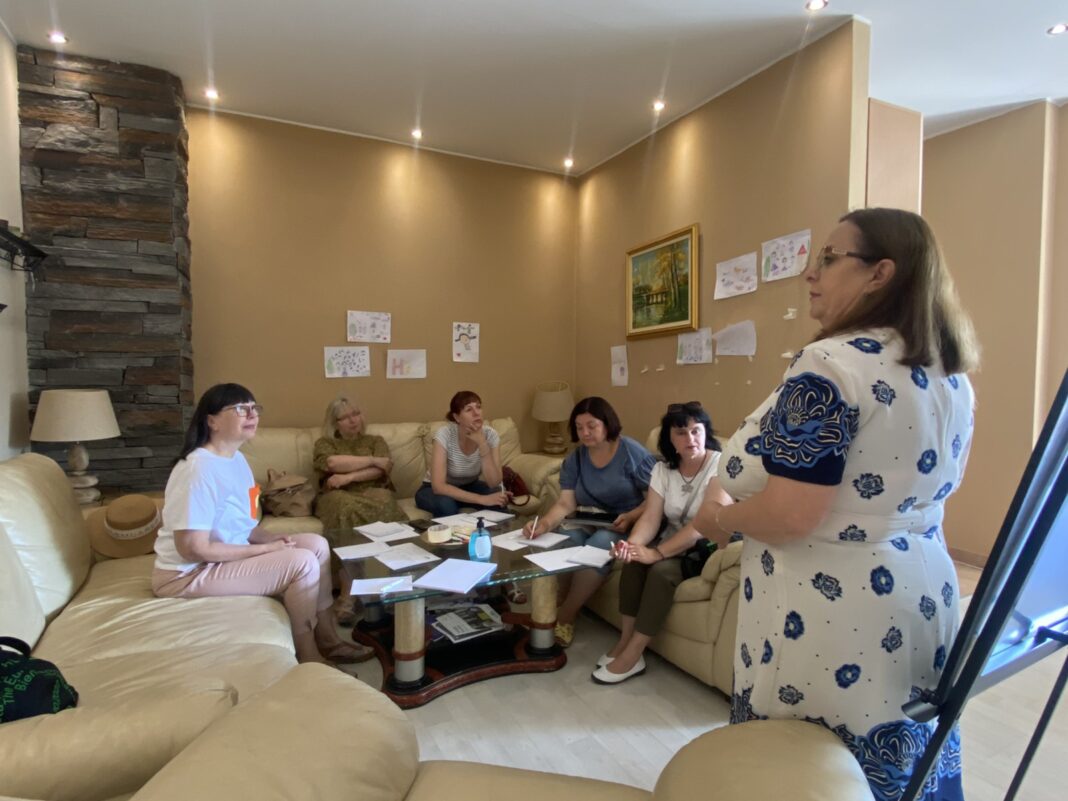 Iryna Synelnyk, Lyudmila Makey, Maryna Zhyvotkova, Oksana Chykanch dhe Viktoriia Kaidash, sot, kanë filluar kursin e Gjuhës Shqipe.
Kursi është paraparë në programin "Journalists in Residence – Kosovo", dhe për qëllim ka integrimin e kolegeve ukrainase në Kosovë.
Gazetaret së bashku me ligjëruesen, Mirishahe Haziraj, për dy orë në javë do të mësojnë fillimisht elementet bazike të shqipes, për të kaluar më vonë në faza tjera.
Kursi i Gjuhës Shqipe është mundësuar nga organizata humanitare Jesuit Refugee Service – JRS, e cila njëherësh në baza mujore u siguron pako ushqimore dhe higjienike gazetareve nga Ukraina.
Programi "Journalists in Residence – Kosovo", është inicuar nga European Centre for Press and Media Freedom ECPMF dhe European Federation of Journalists – EFJ, mbështetet financiarisht nga Qeveria e Republikës së Kosovës. Teksa, është duke u zbatuar nga Asociacioni i Gazetarëve të Kosovës, në bashkëpunim të ngushtë me ECPMF-në, ku deri më tani kanë strehuar tetë gazetarë.