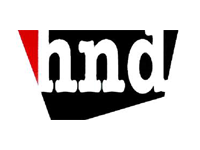 ZAGREB, 25-08.2017. – The Croatian Journalists' Association strongly condemns accusations published in some media (both in articles and readers' comments) and on social media that weekly magazine Novosti, published by the Serbian National Council, has inspired arsons that have devastated big forest areas and threatened many settlements, especially in Šibenik-Knin and Split-Dalmatia Counties.
Accusations found their ground in front page of Novosti publish at the moment of 22nd anniversary of police-military action "The Storm". The page announced the magazine content dealing with post-Storm events, arsons included.
It is possible that not every reader may understand sarcasm of the sentence published at the front page saying "Lijepa naša lijepo gori" (Our nice country burns nicely), its connection with putting homes on fire after "The Storm" and paraphrase of the title of Serbian film "Nice villages burn nicely" that is about war crimes done in the name of Serbs. It is even very likely that most of persons accusing Novosti have never seen that film nor read the article in Novosti announced at the front page of that issue.
But that potential inability of corresponding with complex meaning can not give plausible ground for accusing Novosti magazine for inspiring arsons nor for claiming Serbs to be guilty of this year's catastrophic fires due to their nationality and inspired by Novosti.
Those claims are not true (even police reports show that), primitive, xenophobic and inciting. Persons expressing those claims (said or written), including demanding to stop financing Novosti (financed by the state budget according to the law) and persons who threaten by "bombing Novosti newsroom" do just what they accuse Novosti to do: they intensify hate and do immense harm to the Republic of Croatia.
CJA expects Croatian politicians, both at high positions as well as oppositional, to finally express their standpoints regarding that behavior clearly. It also expects authorized institutions' reaction regarding threats against Novosti journalists.
Saša Leković, CJA president for CJA Executive Board