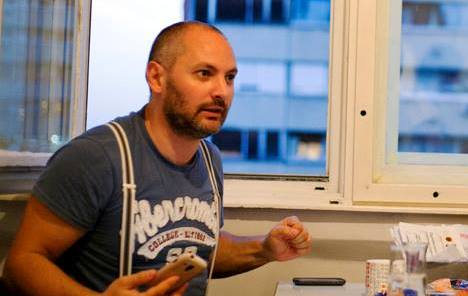 ZAGREB, 21.11.2017. – Croatian Journalists' Association (CJA) condemns repeated threats against freelancer Domagoj Margetić, especially frequent in last few days.
After new serial of TV show "Uncensored" done by Domagoj Margetić for Mreža TV was announced, our colleague Margetić received many threats by e-mail and through social networks. His new serial deals with cases of war profiteering.
Most of messages were anonymous, some asking for his eviction from Croatia, stating he was a traitor, that he should be beaten up, his bones be broken, asking him for coffee "that will be your last". From Facebook profile even the messages was sent involving Margetić's home address with additional note: "If someone is close, he should visit that ridiculous person so he would be afraid when coming home."
Domagoj Margetić has been threatened frequently, has experienced several physical attacks, even survived attempted murder. New wave of threats and publishing his address CJA considers to be call for lynch. Threats have been reported to the police.
Latest threats against Domagoj Margetić are 12th case of attacks against journalists this year. Threats varied from calls for verbal to physical violence. CJA calls for responsible institutions to react immediately and efficiently.
We also point out that most cases of threats and attacks against journalists have not been solved yet and we call once more political leaders to publicly condemn every kind of violence against journalists.