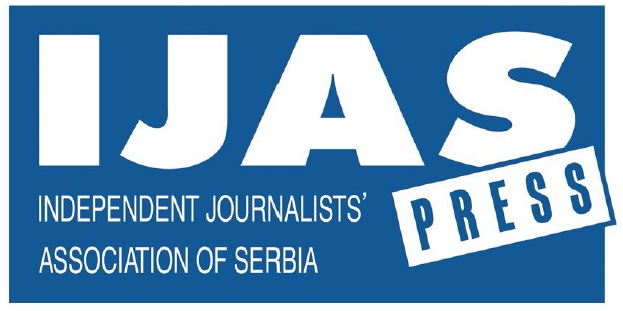 Independent Journalists' Association of Serbia (IJAS) strongly condemns heinous threats to Radio 021 journalist Gorica Nikolin and calls on the Prosecutor's Office to take all measures to find out who is behind them.
The newsroom of Radio 021 announced that a number of insults and threats were sent to their Instagram account to journalist Gorica Nikolin due to her recently published article about art studios at the Petrovaradin Fortress, which are largely being used illegally.
The threats were addressed from the Instagram account kjuo958, and the direct reason was the journalist's writing, as evident by the fact that the message contains a link to the article mentioned above. The perpetrator said to the journalist that he "knows her from class" and added a vulgar threat that he would "piss on her", along with a number of other insults. A video call was also attempted from the same account.
Colleague Gorica Nikolin said that she felt unsafe and humiliated because of the attack, and she blocked the perpetrator's account in order to prevent him from continuing with insults and threats which would have exposed her to additional stress.
Radio 021 states that they are constantly faced with such cases, to which they do not react in order not to get into a situation where they are dealing with themselves instead of reporting in the interest of the public.
"In this case, however, we decided to react, because the message was direct, and the problem the journalist wrote about also affects people who have created a successful private business from an unregulated stay in the studios", states Radio 021, which reported the case to the police and prosecutor's office.
The case of colleague Nikolin shows what journalists in Serbia face on a daily basis and that the insufficient reaction of the competent authorities encourages the perpetrators of such threats and insults.
IJAS warns that the number of recorded cases of attacks, threats and pressures on journalists in the past several years has been above a hundred annually and calls on the competent institutions to deal with this issue more seriously as the seriousness of the threats is concerning, as well as the fact that legal proceedings and imposed sanctions still do not have a deterrent effect. Last year alone, IJAS recorded 136 attacks, threats and pressures on journalists, of which as many as 51 were online.
It is precisely because of such cases that IJAS launched the platform for the online safety of journalists "On the line" (prvalinija.nuns.rs), which contains resources and tools that help newsrooms and journalists act correctly in the event of online threats addressed to them. As part of this action, journalists who are victims of online violence are provided with legal and psychological support to help them cope with this situation.