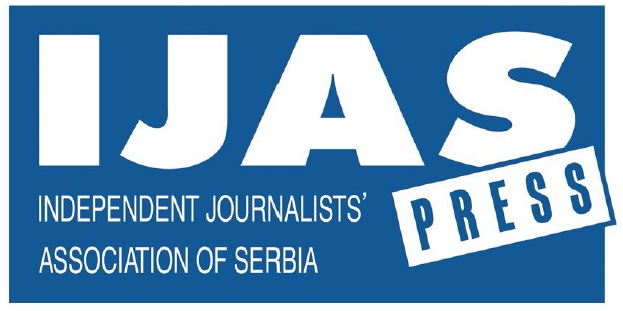 021.rs portal journalist Dragana Prica Kovacevic and interested citizens who wanted to follow yesterday's trial of "Let's Defend the Forests of Fruska Gora" activist Dragana Arsic on the lawsuit of "Galens" co-owner Sanja Petric, were removed from the courtroom and legitimized.
After the legal representative of the co-owner of Galens, Sanja Petric, lawyer Nemanja Aleksic, said that someone had photographed his client in the courtroom, the trial was closed to the public, and soon after that it was postponed.
021.rs portal journalist Dragana Prica Kovacevic says that it has never happened before that journalists are thrown out of the court building and legitimized.
"Also, the big problem is that after writing to the court, we received an answer where they completely ignored the fact that we were removed from the court building. They just said that we were not allowed into the courtroom because there was no room, while they did not answer the questions about why we were removed and legitimized, "the journalist states.
This is not the first time, she adds, that they are trying to ban journalists from entering the trials of activists with Galen.
"In general, the problem with this trial, which has been happening for some time, is that they are trying to exclude the public and constantly complicate our entry, which leads us to suspect that some have greater rights than others. Otherwise, something like that does not happen and that is why this is a specific case ", says Dragana Prica Kovacevic.
The co-owners of "Galens" have filed several lawsuits against the activist of the Movement "Let's Defend the Forests of Fruska Gora", Dragana Arsic, the said movement and the citizens' association "Fruskac". The trials in these cases are of special interest to the public because, according to the defense attorneys, they represent classic SLAPP lawsuits, ie. strategic lawsuits against public participation. These lawsuits are in fact filed with the aim of intimidating, burdening, punishing or harassing the defendant for public speaking against the plaintiff, whose subject matter is of general interest.
The Independent Journalists' Association of Serbia (IJAS) considers this procedure of the court to be worrying and calls on the courts to enable the presence of the public in cases when it is not excluded for legal reasons. Courts must ensure the smooth work of journalists in accordance with the law, because only in this way can good information be provided to the public on the one hand, and transparency of the work of courts on the other.