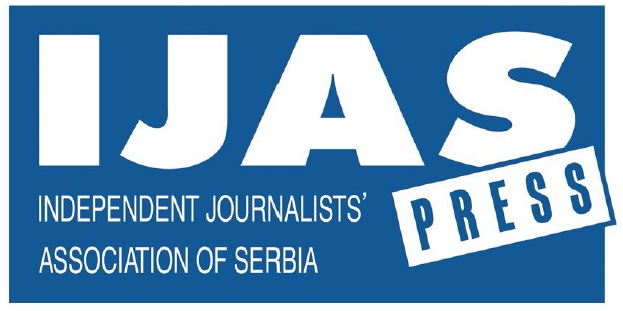 Member of Parliament from the list of the Serbian Progressive Party, Lav Grigorije Pajkic, compared media Danas, N1 and Nova.rs with the camp leaders in Jasenovac on social networks. The reason for comparing the newsrooms and journalists of these media houses with the Ustasha (members of Croatian fascist and nationalist organizations) were the columns dedicated to the topic of Jasenovac.
On his Instagram account, Pajkić shared an invitation from the Danas editorial office to young people to apply to their journalism school, illustrating it with a photo from the movie Dara from Jasenovac, featuring the Ustashas. Below, he marked the newsrooms of Danas, N1 and Nova, with the accompanying text "The views of Danas columnists on the issue of banning our president from visiting Jasenovac motivated me to describe to the students of their school what an average lecture would look like…"
The Independent Journalists Association of Serbia sees this case as a continuation of the campaign against freedom of speech and free journalism in Serbia.
We call on MP Lav Grigori Pajkic to apologize for the misuse and relativization of one of the most terrible sufferings of the Serbian people, as well as for comparing journalists and the media with murderers. The justification for his action can only be the fact that he was not aware of the weight of the comparison. Therefore, we advise him to educate himself in the future before using similar terms in his speeches. 
The last case is another obvious example where it can be seen that attacks, labeling and spreading hatred towards independent journalists are coming, first of all, from the ruling structures in the country. The goal of these performances is nothing more than spreading tensions and deepening divisions in the entire society, in order to mask the existential problems of citizens.
IJAS again calls on all state officials to stop stigmatizing journalists when they present facts about their work and to understand constructive criticism in the right way and use it for the purpose of improving their own work, which must be in the public interest of all citizens of Serbia.
Independent Journalists Association of Serbia
July 20, 2022