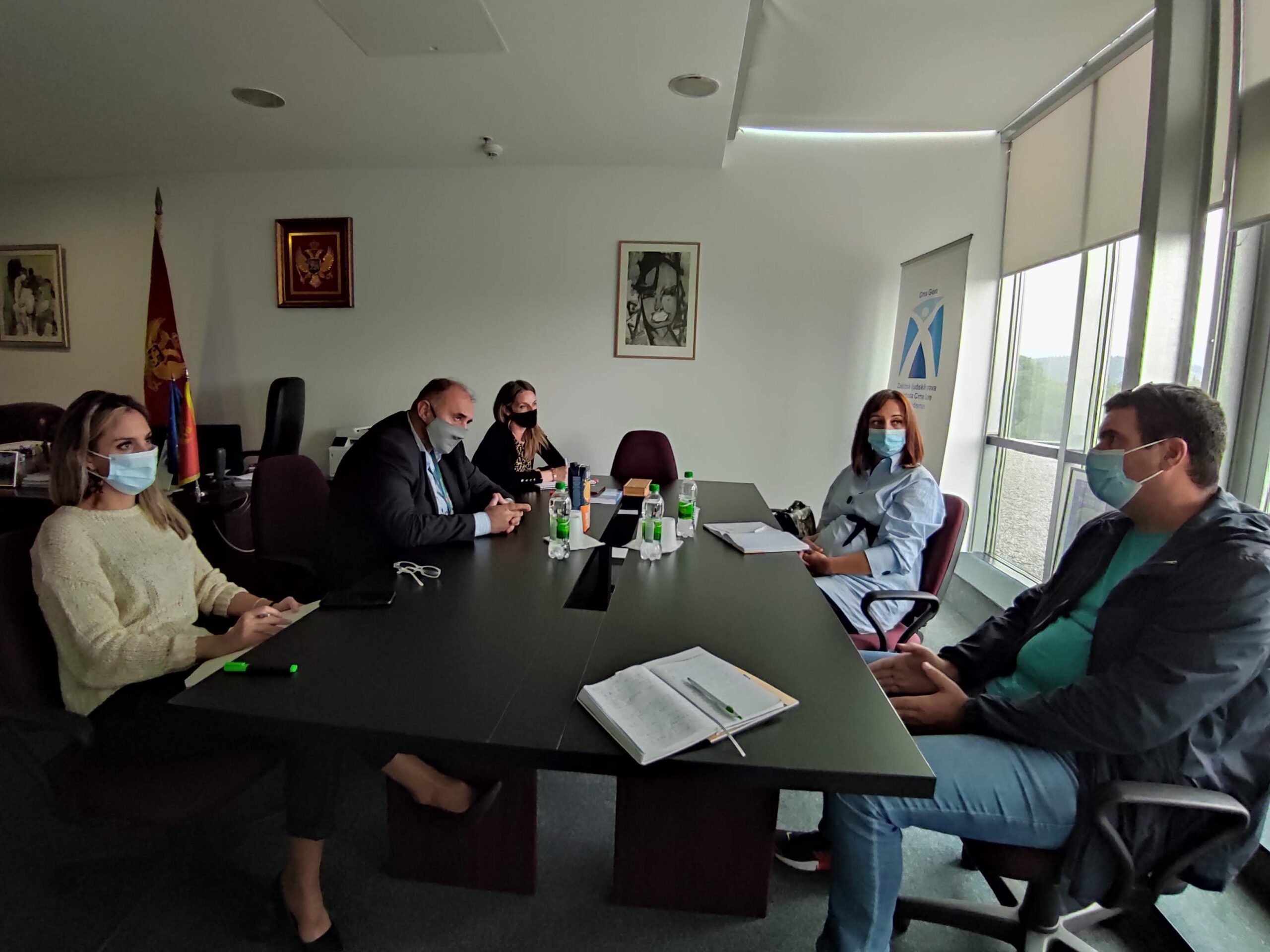 PODGORICA, 27.10.2020. – Montenegrin journalists played an important role and made a great contribution to the overall response of the society to the outbreak of the Covid-19 virus, but their labor rights and working conditions were further endangered during the pandemic, it was assessed at the Ombudsman's meeting with representatives of the Trade Union of Media of Montenegro (TUMM).
The President and Vice President of TUMM, Mariana Camović Veličković and Danijel Čelecki, as well as the associate Dražen Đurašković presented the work and plans of that organization, and the possibilities of future joint activities with the Ombudsman institution were discussed.
At the meeting with the Protector of Human Rights and Freedoms of Montenegro, Siniša Bjeković, the impact of the current epidemiological situation on the work of media employees was discussed and it was stated that the corona virus further degraded their position.
Camović Veličković pointed out that the state aid to the media during the epidemic was significant, but that it is not known how it affected the position of the employees.
"I am afraid that, despite the help, the situation has not improved. Media workers still have low salaries, they are overworked, their overtime work is not valued," she said, stating that often basic protective equipment is not provided for journalists.
Protector Bjeković reiterated the position that the institution highly appreciates and emphasizes the role of the media in strengthening its position in society as well as the promotion of its work and bringing the responsibilities closer to citizens.
"We often act ex officio, precisely on the basis of information from the media, which was especially important in the first wave of the pandemic. When almost everything stopped, it was the journalists who, through their reporting, contributed to shedding light on numerous aspects of the social response to the pandemic, especially in the area of ​​human rights and freedoms", Bjeković said.
The TUMM expressed concern over the unresolved cases of attacks on journalists and announced active monitoring of the current change in the systematization of jobs in the Radio Television of Montenegro.
It was jointly assessed that it is necessary to maintain and intensify cooperation between the TUMM and the Protector's institution, and thus contribute to the improvement of the human rights situation in the field of media.
Protector Bjeković expressed full support for the promotion of media freedoms and freedom of expression, while reminding of the need to strengthen self-regulation and consistent respect for the rules of the profession.
The recently adopted Law on Media, the need to provide continuous training for journalists and the fight against fake news were also discussed.