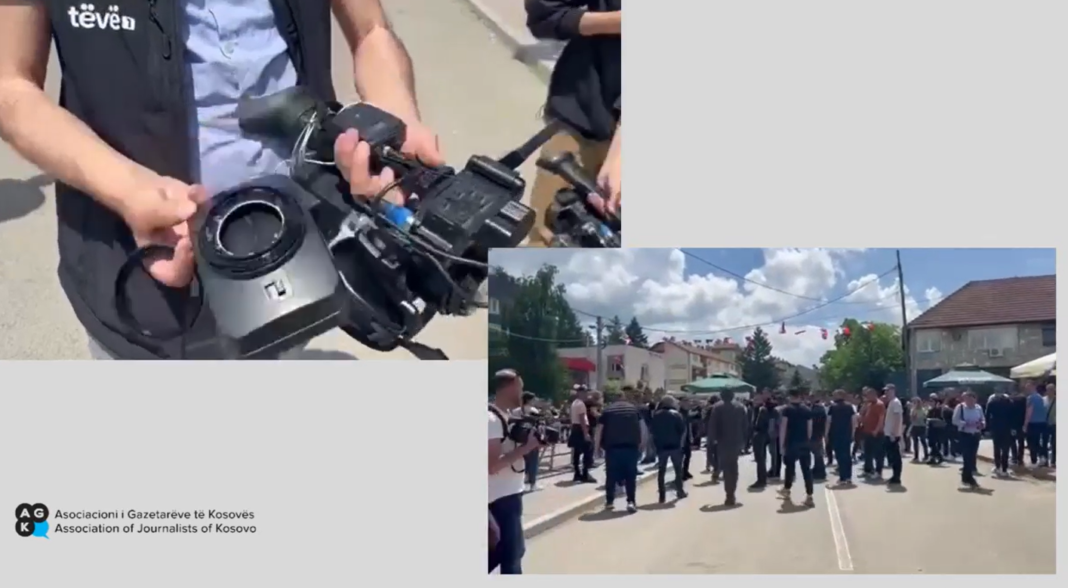 Currently, journalists from over 10 media outlets have been assaulted by masked individuals in the Municipality of Leposaviq.
Colleagues from Tëvë1 have informed the Association of Journalists of Kosovo – AJK, that some individuals have broken their cameras, arguing that they should not be filming them because they are wearing masks.
These behaviors by the masked protesters are completely unacceptable, and we urge the competent security authorities present in this municipality to ensure the safety of journalists so that they can report without being attacked or hindered. At the same time, we call on all colleagues to exercise extra precautions during reporting.