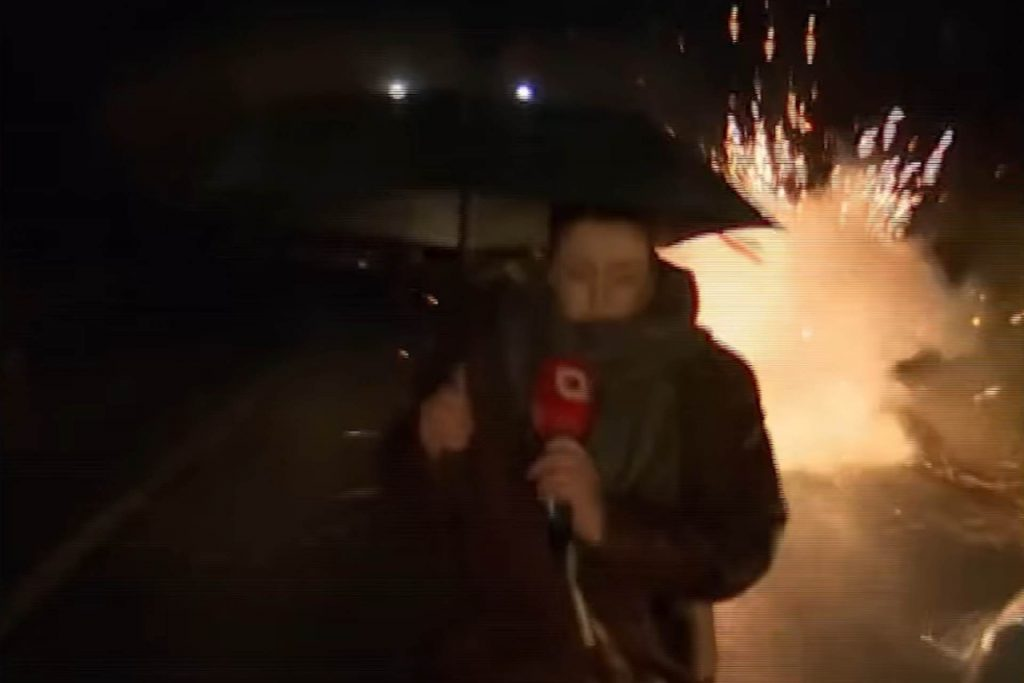 The Association of Journalists of Kosovo is highly concerned about the constant danger that is posed to journalists, cameramen, and photojournalists while they are reporting from the north of Kosovo.
An explosive went off near RTV Dukagjini's team, tonight while journalist Doruntina Bylykbashi was reporting live from this area.
This marks the second attack in two days against the TV teams that are reporting from the north of Mitrovica. Therefore, AJK once again calls upon competent institutions to take measures to ensure the safety of journalists during their reporting.