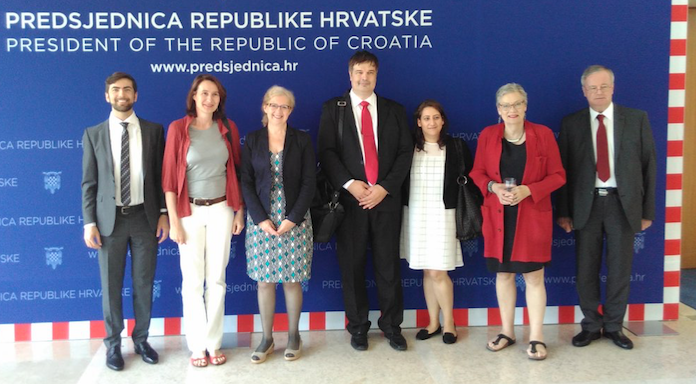 ZAGREB, 11.01.2018. – Mission of representatives of South East Europe Media Organization (SEEMO), European Federation of Journalists (EFJ), Reporters without Borders (RSF), European Center for Media Freedom (ECPMF), European Broadcasting Union (EBU) and Association of European Journalists (AEJ) is coming to Croatia on January 15 for the 2nd time because of attacks and pressures on journalists as well as of disturbing situation in Croatian media.
The Mission visited Croatia for the first time in June 2016 and issued its report "Croatia: Media Freedom in Turbulent Times".
Croatia is the only member of EU that has been visited by international professional mission for the second time in less than two years due to discouraging media freedom and pressure on journalists. After its first visit the Mission in June 2016 issued a comprehensive report stating many problems. It pointed out that the authorities did not do enough to stop political pressures on media and to clearly condemn attacks against journalists.
Unfortunately, the situation has not become better. On the contrary, according to all reports of relevant organizations dealing with media freedom and working conditions of journalists for 2017 situation in Croatia has deteriorated and our country, along with Romania, has been trailing behind all European countries. That is the reason for the Mission to visit Croatia on January 15 and 16, 2018.
Meetings with journalists, publishers, media organizations and representatives of politicians,
including the President and the Prime Minister have been planned.
Mission members are as follows: Oliver Vujović, SEEMO, head of the Mission, Marijana Camović, EFJ, Pauline Adès-Mével, RSF, Sophie Albers Ben Chamo, ECPMF, Boris Bergant, EBU and Otmar Lahodynsky, AEJ.
Press Conference is planned for January 16, 2018 at 14:30, Journalist Building, Zagreb and the Mission report will be published later.