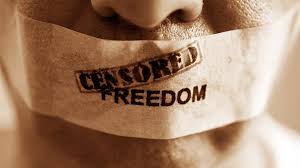 PODGORICA, 23.03.2018. – Trade Union of Media of Montenegro condemns behavior of a citizen Zdravko Gojković, who yesterday, threatened to Vijesti journalist Jelena Jovanović, at her workplace. Jovanović was threatened only because of the work she has performed. We consider as unacceptable this disrespectful behavior which individuals allow themselves in order to intimidate journalists and thus influence their work.
The behavior of Gojković, who has already been known to the police is even more concerned having in mind that he threatened to her in Vijesti newsroom, which means that journalists can no longer feel safe at their workplaces.
The threats to Jovanović are the first incident this year, in which the victim is employed in the media, so when compared to the previous year, the trend of attacks and threats does not decrease.
Additional concern is the practice which involves impunity of attacks on journalists and media, as well as the prosecution's statement that the worst that can happen to Gojković, who, according to media reports, has already been convicted, is to be sentenced to one year in prison (criminal offence of endangering security).
If, during the last year when the Criminal Code was amended, there was an understanding for Human Rights Action proposals, which the Union supported, now we would have the criminal offenses Attack on journalist while performing professional tasks and Preventing journalists in performing professional tasks for which a prison sentence of up to five years was proposed.