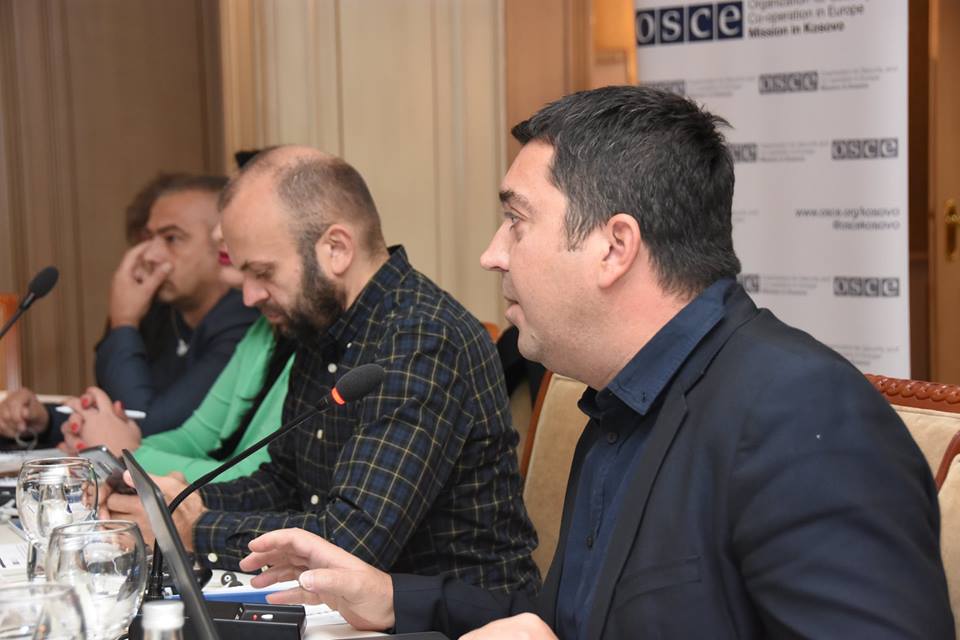 PRISTINA, 19/10/2018 – The OSCE mission in Kosovo in cooperation with the Association of Journalists of Kosovo (AJK) organised on Monday a workshop regarding the financial sustainability of media and the level of transparency of local governments when distributing funds to cover sessions of their local assemblies.
Panellists stated that public funds allocated to local media should be more transparent and urged for clear criteria's in the future set by relevant institutions when disbursing funds. Also, media representatives stated that there are concerns for the closure of many local media due to a lack of public grants from municipalities.
President of the Association of Journalists of Kosovo (AJK), Gentiana Begolli-Pustina said that financing media through public institutions can infringe the editorial independence of the media.
"When we say that a media outlet is independent, it means that it is impartial and that there is no group that influences that media outlet. Certainly, it is good to know who the source of the financing is, whether a media outlet is funded by advertisement, donations, and contributions or in some other way. Sources of financing, if not publicly known, lead to doubt among residents, leaving them wondering who actually stands behind the editorial policy," said Begolli-Pustina.
Panellists stated that another concern is the editorial independence level of local media when receiving funds by municipalities adding that such an issue is an unspoken pressure. Some media representatives said that their editorial independence is not tackled by such funds following the receipt of public funds from their respective municipalities.
The participants jointly agreed and recommended the establishment of clear criteria for the allocation of public funds to local media in order to ensure a transparent, fair and competitive process. The OSCE Mission and the journalists' association will now work to advocate for the implementation of these recommendations.
The workshop followed the publication of a report in December 2017 by the Association of Journalists of Kosovo on public spending in the media sector.