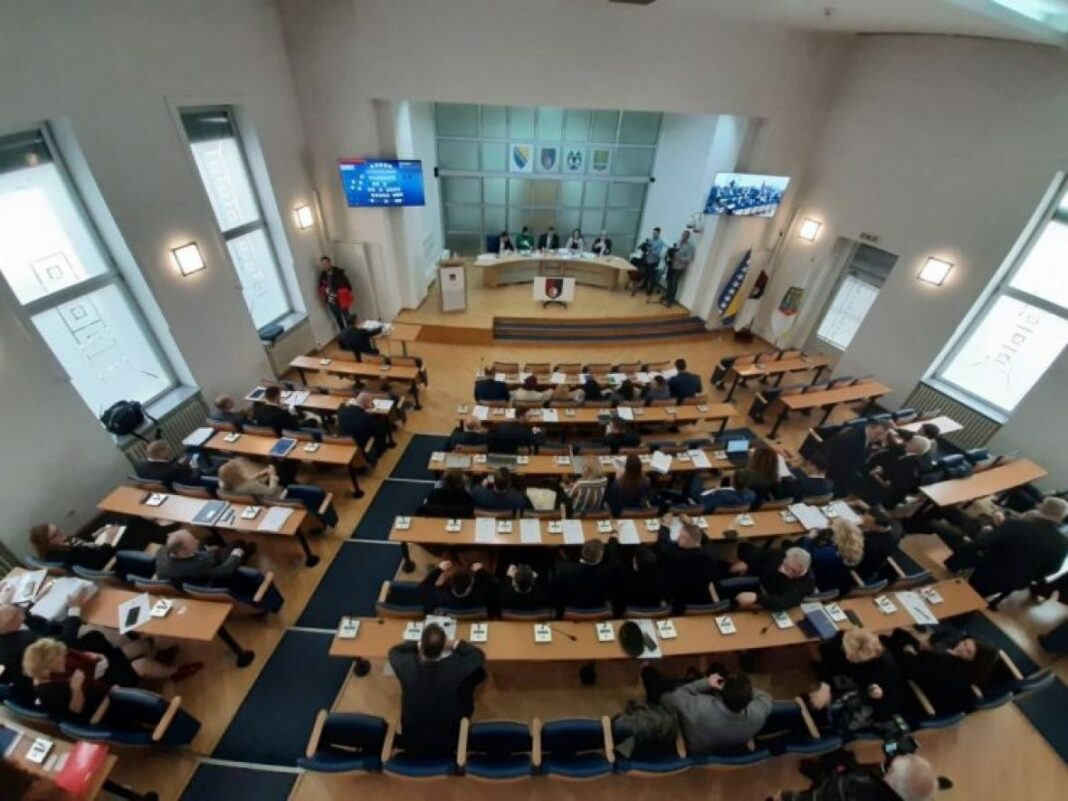 SARAJEVO, September 30, 2021 – The Steering Committee of the BH Journalists Association sends a public protest to the members of the Sarajevo Canton Assembly due to the discussion on the work of Television Sarajevo (TVSA) and inadmissible interference in the editorial policy of that public service.
Instead of discussing the business report of TVSA for 2020, which was one of the items on the agenda of yesterday's session of the KS Assembly, some MPs commented on the program contents and editorial policy of TVSA without any hesitation. As part of the inappropriate discussion, they questioned the representation of politicians from certain parties in "prime time" terms, whether TVSA should have more entertainment or political content, and an anonymous letter allegedly sent to KS government representatives and MPs by employees dissatisfied with management.
Yesterday's events at the session of the Sarajevo Canton Assembly, unfortunately, represent the continuation of the long-standing practice of government and opposition representatives in this canton to openly exert political influence on the work of this public service and appoint and dismiss directors "as needed" or appropriate, completely neglecting professionalism and experience in the media.
The Steering Committee of BH Journalists draws the attention of the members of the Sarajevo Canton Assembly to the fact that interfering in the editing and creation of program content of any media outlet, including TVSA, is a gross violation of media freedom and violation of editorial independence and institutional autonomy of public services financed by public money, with the mission of work in the interest of all citizens. Political blackmails and pressure to keep public local media under control must finally stop in the common interest of creating and empowering independent, professional media with quality program content, which will be managed by competent people of knowledge and profession, and not party-eligible persons.
Given that the members of the KS Assembly in a heated debate expressed a high level of concern and awareness for the work of Television Sarajevo, we suggest that they support this public service in a more efficient and appropriate way: by increasing salaries for 120 employees, that they have not grown in the last ten years, as stated by the director of TVSA Duska Jurisic. We believe that such a decision would significantly contribute to the protection of professional dignity and integrity and motivate journalists, cameramen and all other TVSA employees to perform journalistic tasks with even greater dedication and to the satisfaction of all viewers, including members of the Cantonal Assembly. Any other attempt to influence the work of Television Sarajevo cannot be tolerated in a state that guarantees free and safe work of journalists and the media.