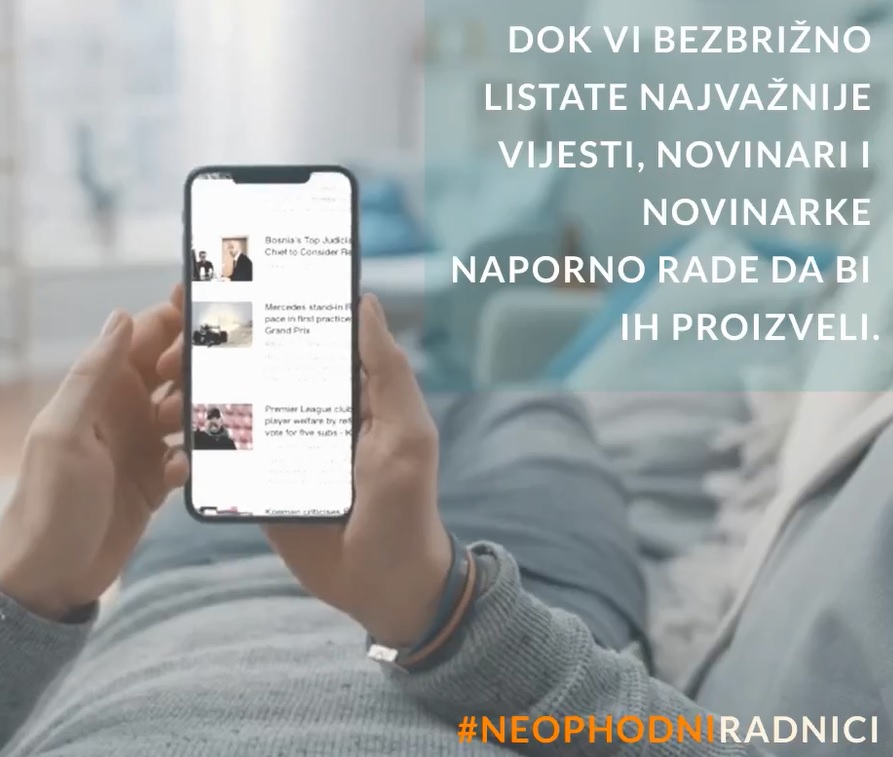 During the health crisis, journalists have been playing a crucial role. When most of us are required to stay home, they act as our eyes and ears on the ground bringing trustworthy and reliable information to us. Yet, in some European countries journalists are still not considered as essential workers impeding their ability to work. The European Federation of Journalists (EFJ) launched, in partnership with its affiliates in Albania, Kosovo, Montenegro, North Macedonia, Serbia and Turkey, a social media campaign to raise awareness about the need to regard  journalists as essential workers. 
In the region, the COVID-19 pandemic meant for many journalists longer working hours, lower salaries, travel restrictions, the lack of protective equipment and health insurance exposing them further to the virus. While some governments decided to categorise journalists as essential workers, alongside workers in the health and social care, food industry or teachers, others have failed to do so. This 'essential worker' status gives them access to a number of benefits such as freedom of movement, paid sick leave, protective equipment, financial compensation or access to childcare. 
Journalists are critical to the health and safety of the population as well as to democracy. They put their health at risk in order to inform us. With this campaign, the journalists' trade unions and associations remind us that behind people's screens and the news feeds that we scroll through several times a day, journalists and media workers are working hard in difficult conditions to inform the public in the best possible way. 
The EFJ General Secretary, Ricardo Gutiérrez, called on all European governments to consider journalists as essential workers and provide them with adequate compensation: "Journalists have been critical to the governments' COVID-19 response. They have verified information, held officials accountable, investigated many angles of the pandemic, interviewed experts. The news media have become an essential public service, it experienced a huge increase in news consumption. This should be reflected somehow." 
This campaign is coordinated by the European Federation of Journalists (EFJ) in the framework of the UNESCO EU-funded project "Building Trust in Media in South East Europe and Turkey" in partnership with the affiliates in Albania (APJA), Bosnia and Herzegovina (BH Journalists), Kosovo (AJK), Montenegro (SMCG), North Macedonia (SSNM), Serbia (SINOS and NUNS) and Turkey (TGS).