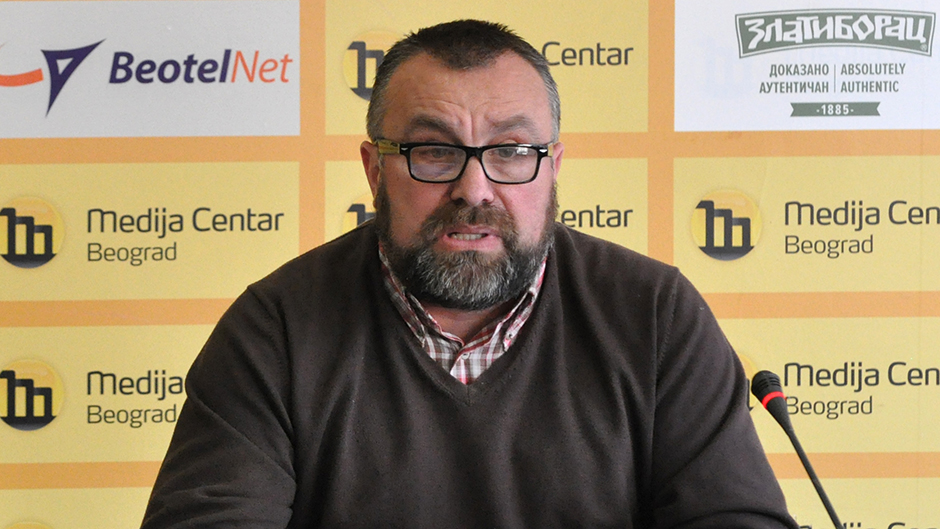 BELA CRKVA, 14.06.2018. – The Western Balkan's Regional Platform for Advocating Media Freedom and Journalists' Safety which represents more than 8000 members, expresses deepest concern about the disappearance of a Serbian journalist Stefan Cvetkovic and greets immediate action from the Serbian authorities in their search for Cvetkovic.
On the night of June 13 -14 Stefan Cvetkovic was reported missing in the Vojvodina town of Bela Crkva. Local police confirmed that Cvetkovic's car was found parked with the doors open and lights on. Media reported that the car engine was still running and that witnesses confirmed that Cvetkovic's wristwatch was found with the bracelet broken next to it. His mobile phones are switched off.
Though Cvetkovic is known for writing about a range of topics, his investigation of the assassination of Oliver Ivanovic, local Serbian politician in Kosovo,put him under the new spotlight. Upon his return from Kosovo in May he was held by the Kosovo authorities for six hours because of the contacts he had made while researching. Cvetkovic was previously threatened because of his work, often by local officials. Once his phone was broken and on another occasion his car was damaged after local officials branded him a 'legitimate target' and a 'foreign mercenary'.
"Stefan Cvetkovic reported a number of threats coming from different criminal and political circles in Serbia." –  said Slavisa Lekic, president of the Independent Journalists Association of Serbia, "His disappearance must be a priority of the local police and the Ministry of Interior. We demand engaging all resources with hopes that Cvetkovic will be found unharmed."
The Regional Platform joins IJAS in its demands from the competent authorities of the Republic of Serbia to continue with efficient investigation and use all measures to find Stefan Cvetkovic.
It also reminds that the Serbian officials must refrain from labeling journalists and legitimising violence against them.
In 2018 Serbia recorded 13 incidents against journalists, 2 were physical attacks and 11 verbal threats and intimidation.
Every attack on journalists is an attack on the public interest, democracy, and rights of all citizens.
Skopje – Belgrade – Podgorica – Pristina – Sarajevo – Zagreb, 14.06.2018
BH Journalists Association
Trade Union of Media of Montenegro
Croatian Journalists' Association
Association of Journalists of Kosovo
Association of Journalists of Macedonia
Independent Journalists Association of Serbia
N1/Belgrade  14.06.2018