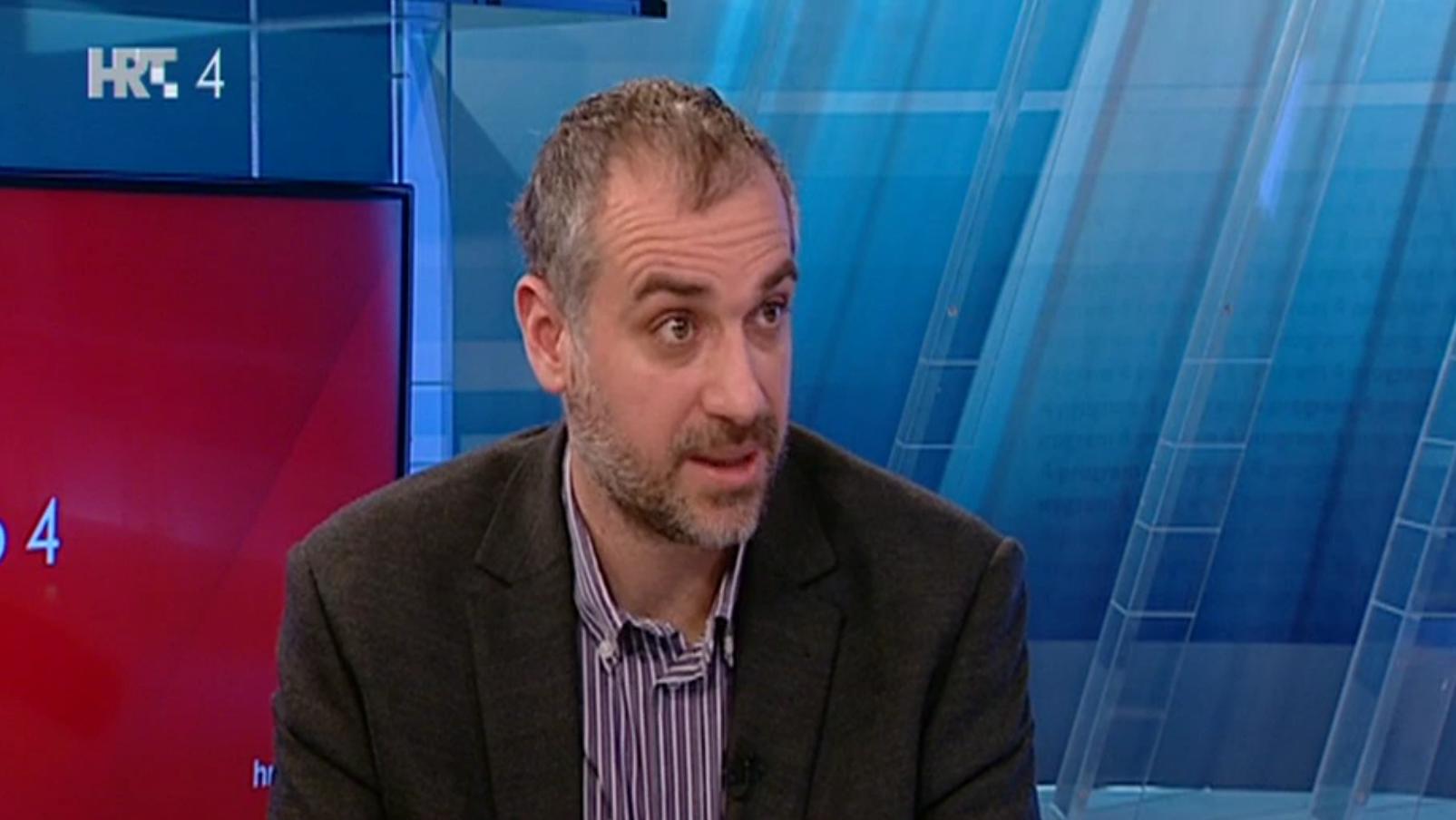 The Western Balkan's Regional Platform for Advocating Media Freedom and Journalists' Safety, representing more than 8000 members, strongly condemns the threat against the Index journalist Vojislav Mazzocco.
Journalist Vojislav Mazzocco informed the Croatian Journalists' Association that Tomo Medved, the Minister of Croatian Veterans, contacted him by phone on Sunday, June 3, 2018 at 14:46, nervous about his article dealing with Minister's son's employment at the Agency for Commercial Activities.
"During the conversation that lasted 15 minutes the Minister did not even try to dispute any of the facts stated in the article. Instead he threatened me saying: Do you want to enter into the ring with me? If you want it, we will do it. If you touch my son again it will raise military spirit in me. Do you want me to publish a press release next week about the way you came to the Ministry of Defense, through which tender and how much money you received? I have a drawer full of documents and I know who you worked with and who you worked for. Whom do you serve, Mr. Mazzocco? Whom?", Mazzocco said.
One hour later, Mazzocoo reported those threats to the 5th Police Station in Bauerova Street in Zagreb, but he is convinced that his report has not been taken seriously. Namely, the police officer whom he contacted and who talked to him just made an official note and told him he would be contacted the next day by some of her colleagues from the Criminal Police. Mazzocco is yet to be contacted by the police, several days later.
The Platform calls upon the relevant bodies to react adequately and to clearly condemn threats of Tomo Medved. The Platform will send letters of concern to all relevant authorities in Croatia, requesting them to urgently and thoroughly investigate all facts about this case and start acting accordingly.
Attacking and threatening journalists is a direct attack on freedom of expression and the right of citizens to be informed. Each attack on journalists is the attack on public interest, democracy and rights of all citizens.
Skopje – Belgrade – Podgorica – Prishtina – Sarajevo – Zagreb, 06.06.2018.
BH Journalists Association
Trade Union of Media of Montenegro
Croatian Journalists' Association
Association of Journalists of Kosovo
Association of Journalists of Macedonia
Independent Journalists Association Serbia