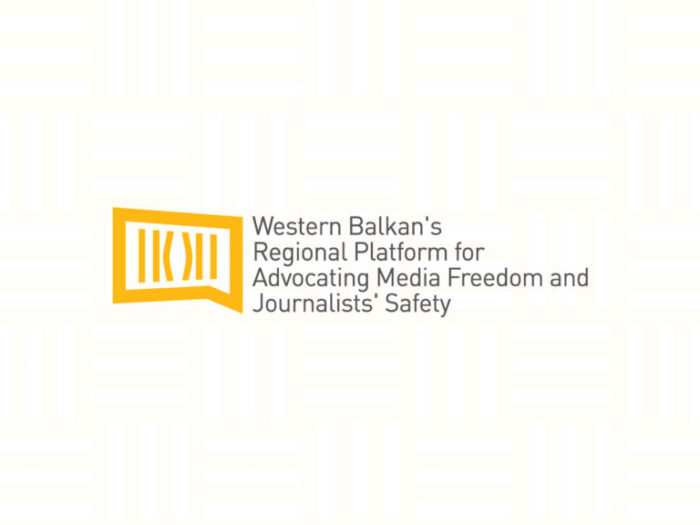 The Western Balkan's Regional Platform for Advocating Media Freedom and Journalists' Safety, which represents more than 8,000 members, strongly condemns the attack on the journalist of Slobodna Dalmacija, Andrea Topic, while she was doing her journalistic investigating job.
Slobodna Dalmacija reported that Topic was attacked by four men on Thursday, January 23, 2020 while investigating the property of Milan Kujundzic, Croatian Health Minister, in Ivanbegovina. While photographing the property from the road, four men approached Topic.
"They told me to move and that there is nothing to film there. The first man said he is the Minister Kujundzic cousin. He recognized me – he knew I was a journalist. I recognized him, too because I had filmed this premises before". Topic said and added the men started threatening her, so she took refuge in her car. She said the men quickly surrounded the car and continued to intimidate her by shouting, filming her, sitting on the car and shaking it. The intimidation lasted for half an hour, Topic said. Her editor called the police and when the police arrived the men denied everything despite Topic having the incident filmed.
"The Croatian Journalists' Association strongly condemn this disgusting attack on colleague Andrea Topic who was only doing her job in the public interest. The attack is a consequence of a hostile atmosphere in Croatia that points the finger of blame on journalists for everything. Such environment is unacceptable in any country, let alone an EU member state that is presiding the Council of the European Union", said CJA president Hrvoje Zovko after a brutal attack on journalist Topic while she was doing her journalistic task in the town near Imotski.
The Regional Platform supports CJA in its efforts to protect journalists while doing their job. We demand that the perpetrators of the attack on journalist Topic be punished and that journalists are guaranteed safe conditions for their work. The Platform will inform all European institutions of this incident and request their intervention in the area of media freedom and safety of journalists in the Western Balkans region.
Every attack on a journalist is an attack on the public interest, democracy and human rights.
Skopje – Belgrade – Podgorica – Pristina – Sarajevo – Zagreb, 28.1.2020.
BH Journalists Association
Trade Union of Media of Montenegro
Croatian Journalists' Association
Association of Journalists of Kosovo
Association of Journalists of Macedonia
Independent Journalists Association of Serbia