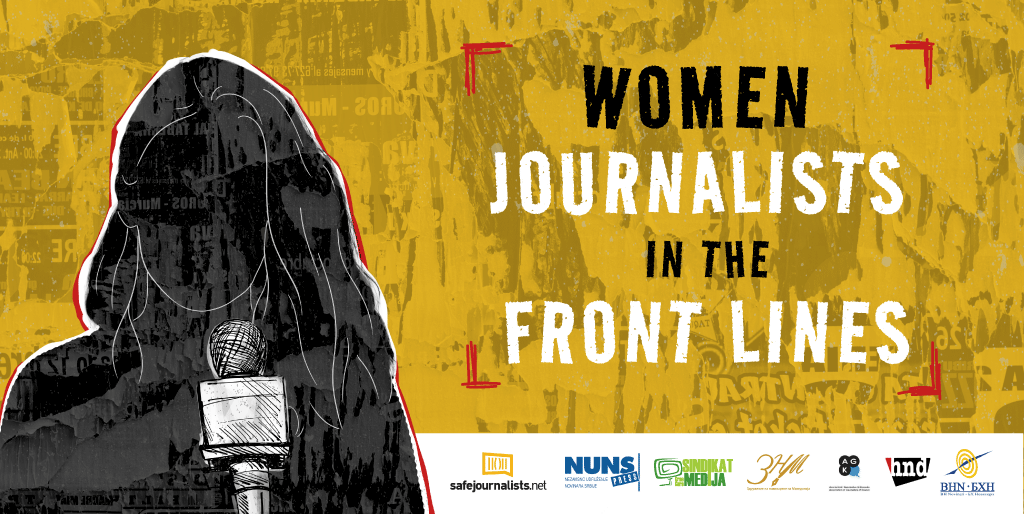 On the occasion of the International Women's Day, SafeJournalists, a network of media associations and unions in the Western Balkans, launches the campaign "Women Journalists in the Front Lines" (women.safejournalists.net) aimed at drawing attention to the position of women in journalism and their exposure to attacks and threats.
Since 2016, more than 1,650 cases of attacks and threats against journalists and other media workers have been registered in the SafeJournalists network's database. Year after year, the number of threats and attacks targeting women journalists and media workers has been on the increase. That is why the SafeJournalists network decided to launch a campaign including an online exhibition featuring personal stories of fourteen women journalists from the countries of the Western Balkans who experienced discrimination, pressure, threats and even physical attacks. We learn first-hand about the motivations, sources of strength and main drivers of those who defend democratic values through the public's right to know. We hope that the stories of women journalists will give strength and motivation to other professionals to continue doing the work they love.
The SafeJournalists network will remain committed to monitoring, analyzing and reporting on violations of the rights of women journalists in order to protect their safety.
Visit the exhibition "Women Journalists in the Front Lines": https://women.safejournalists.net/ 
#WomenInJournalism