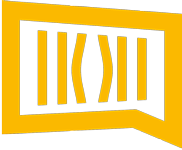 BELGRADE, 13.12.2018. – The Western Balkan's Regional Platform for Advocating Media Freedom and Journalists' Safety, which represents more than 8,000 members, strongly condemns an arson attack on the home of Milan Jovanovic, journalist and editor of Zig Info from Grocka, Serbia.
Jovanovic stated that the video surveillance from the neighbourhood recorded two masked men throwing flammable devices into the garage before the fire engulfed the building. There are reports that shots had been fired at the front door to prevent the family from leaving the house. Jovanovic's home has been destroyed in the fire and the journalist and his family currently reside with friends.
"The attack on Milan Jovanovic is one of the most extreme attacks on the journalistic profession in the last decade", said Slavisa Lekic, president of the Independent Journalists' Association of Serbia and added: "Jovanovic kept receiving anonymous threats and was subjected to pressures from local officials. Jovanovic's editor, Zeljko Matorcevic was severely beaten on 10 November this year. Jovanovic reported the threats to the police, but that did not prevent the arson. Institutions must act swiftly and bring the perpetrators to justice."
The Regional Platform joins the Independent Journalists' Association of Serbia urgent request to the competent authorities of the Republic of Serbia to give this case a priority status.  We call upon them to implement a detailed investigation swiftly, punish the perpetrators and prove its commitment to securing safe working environment for journalists.
In 2018 Serbia recorded 22 incidents, 6 were physical attacks and 18 verbal threats, while the number of recorded pressures is as high as 66.
Every attack on journalists is an attack on the public interest, democracy, and rights of all citizens.
Skopje – Belgrade – Podgorica – Pristina – Sarajevo – Zagreb, 12.12.2018
BH Journalists Association
Trade Union of Media of Montenegro
Croatian Journalists' Association
Association of Journalists of Kosovo
Association of Journalists of Macedonia
Independent Journalists Association of Serbia