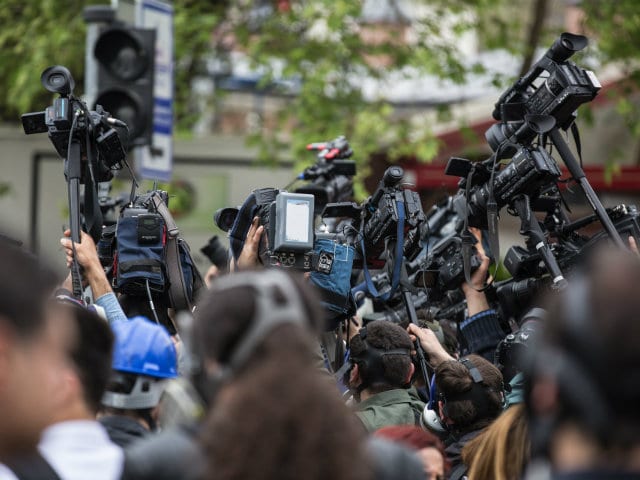 RTL journalist Goran Latković was attacked while reporting from a gathering of opponents of epidemiological measures and COVID certificates in Zagreb on 20th November.
According to information CJA received from journalist Latković, two unknown persons attacked him from behind, slapped him twice in the face, and the third hit him in the ribs with his elbow. The journalist reported the attack to the police. Latković wasn't the only target of the attack. The protesters insulted the TV crews of Nova TV, N1 and HRT, while Al Jazeera's journalist Nikolina Zavišić's microphone was taken by a group of protesters in the middle of a live broadcast. Protesters also tried to enter the building of a public broadcaster, but police prevented them from doing so.
This is not the first time protesters have attacked journalists at these types of protests. That is why it is necessary for the state leadership to clearly determine such attacks, publicly condemn them and make it known that such attacks are unacceptable.
Hrvoje Zovko, president of the Croatian Journalists' Association, said that the atmosphere in a society where journalists are increasingly targeted and attacked both verbally and physically is unbearable. "Journalism is a public good and no one has the right to physically attack and insult people who are just doing their job," Zovko added.
The SafeJournalists Network, which gathers more than 8,200 media professionals in the Western Balkans, joins its member, the Croatian Journalists' Association, in condemning these threats. We demand from the police to find the perpetrators of the attacks, from the state public prosecutor office to initiate proceedings against the attackers and the state leadership to publicly condemn these attacks.
The SafeJournalists Network will inform all relevant domestic and international partakers' sides about this case.
Every attack on journalists is an attack on the public interest, democracy and the rights of all citizens.
Skopje – Belgrade – Podgorica – Pristina – Sarajevo – Zagreb, November 22th, 2021
Association of Journalists of Macedonia
Association of Journalists of Kosovo
BH Journalists Association
Croatian Journalists' Association
Independent Journalists Association of Serbia
Trade Union of Media of Montenegro