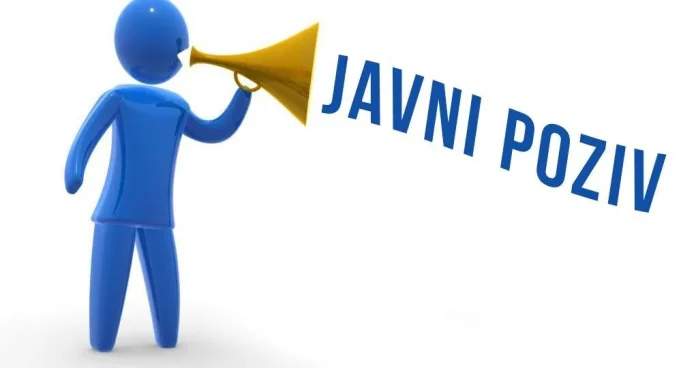 The INFOHOUSE Foundation is looking for six journalists within the project "Improved evidence-based journalism for independent media".
Applications until 31.08.2023.
Reference number: GIZ 2.2. /2023.
1. ABOUT THE PROJECT
The INFOHOUSE Foundation, with the Interview.ba portal, is one of the selected partner organizations within the regional #SustainMedia program implemented by GIZ with its partners DW Akademie and Internews and funded by the European Union and the German Federal Ministry for Economic Cooperation and Development, with a project called "Improved evidence-based journalism for independent media".
Accordingly, one of the project activities is strengthening the capacity of the Interview.ba portal through the development of journalistic capacities and forms of reporting.
Duration of the project: 01.07.2023. – 30.04.2024.
2. OBJECTIVES AND SCOPE OF TASKS
2.1. Purpose of engagement
The Interview.ba portal is a media dedicated to research and publishing stories that reveal the problems of Bosnia and Herzegovina. society, from attitudes towards minorities, through corruption, to patriarchal and misogynistic attitudes towards women and the LGBT population. The editorial staff is mainly made up of correspondents from smaller communities in BiH whose work experience is not always at the level that these stories and the portal require. GIZ's program will provide support for the development of their capacities, fact-checking, exposure of fake news and use of data, which will ultimately contribute to the building of media capacities and the production of more stories of incomparable ethical and professional levels.
Investigative stories are a poorly represented media reporting format in Bosnia and Herzegovina, mostly because they are the most expensive format for newsrooms, and also the most difficult to implement if the newsroom has smaller capacities. An investigative story requires numerous and serious capacities, which newsrooms in Bosnia and Herzegovina generally do not have. In-depth stories covering the problems of minorities (Roma population, LGBT…), as well as women (corruption in political parties, mobbing, violence…) are rarely represented, which increased the marginalization of these groups.
2.2. Job description
At this call for participation, up to 6 journalists will be selected who will:
Actively participate in training/workshops under the guidance of a mentor/trainer
Master the concept and methodology of investigative journalism
Master data journalism training
Master the use of tools for investigative journalism
Master how to look for credible facts and how to check them
Master the specifics of reporting on topics related to the violation of the rights of women and minorities in Bosnia and Herzegovina
Create a final research text/story/podcast
2.3. Qualifications and skills
Journalists who work in the media and/or organizations that prepare media content
Minimum of two years of work experience
Desirable experience in story production (text, feature, podcast)
Interest in strengthening investigative and journalistic skills
2.4. Engagement period
Engaged journalists will work on planning and organizing activities from September 15, 2023 to April 30, 2024, which will not affect their regular professional engagement. Practical education is free. In case of publication of the research text, a fee will be paid.
3. APPLICATION
3.1. The application should contain:
CV with detailed information/references on relevant experience
Letter of interest, length up to 1 A4 page
3.2. Evaluation of the proposal
The INFOHOUSE Foundation will select journalists based on relevant experiences and references, and in accordance with the criteria set in section 2.3. Qualifications and skills, and completed documentation from 3.1. of this document. The Foundation will notify only the selected candidates via e-mail no later than 15 working days after the call is closed.
3.3. Application procedure
All questions can be asked by e-mail to interveiw@interview.ba until August 31, 2023.
Interested candidates should send their application to the email address: interview@interview.ba or to the address: Ulica Valtera Perića, no. 16, 71.000 Sarajevo, Bosnia and Herzegovina, with the mandatory indication of the reference number: GIZ2.2./2023. until the end of the day 31.08. in 2023