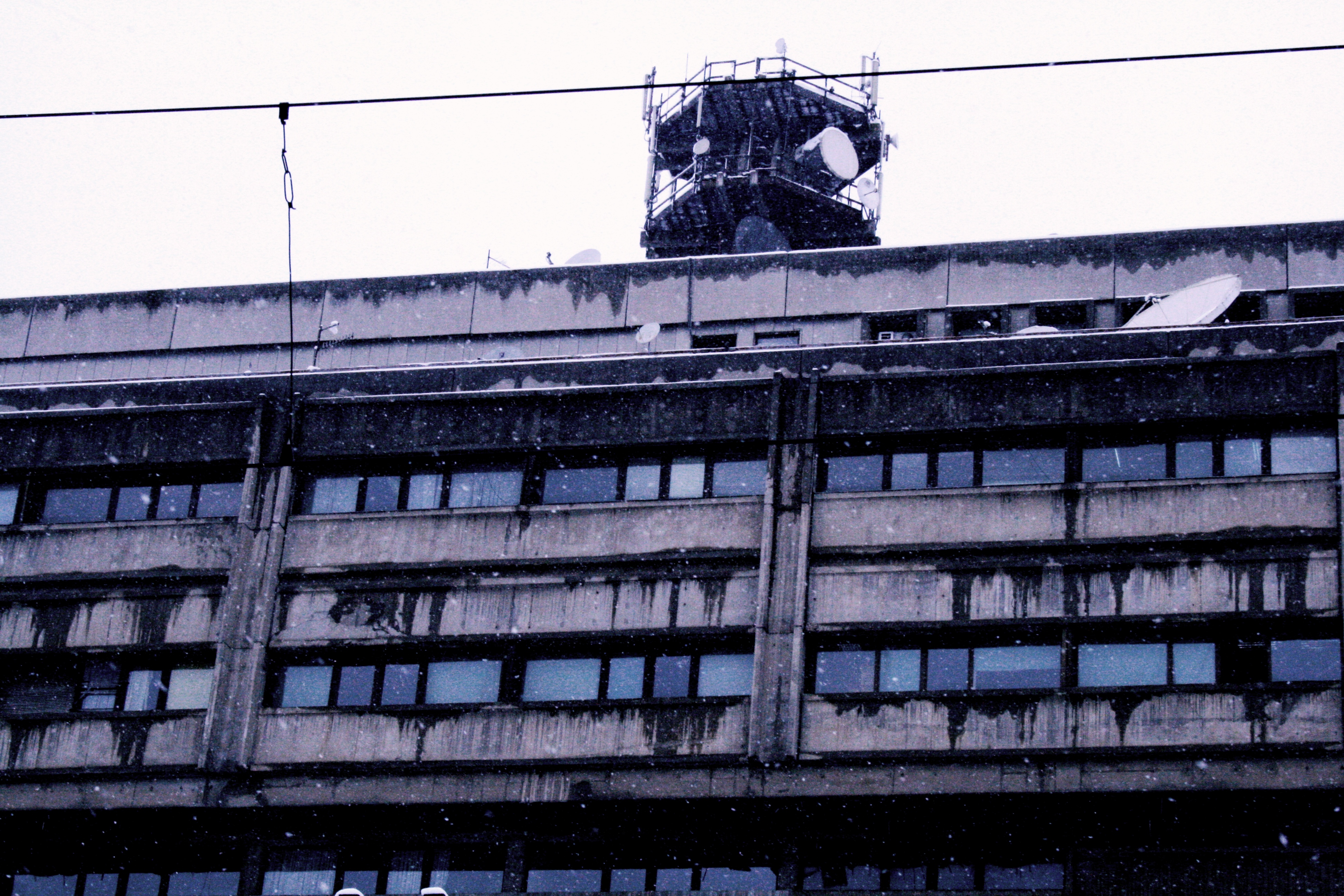 SARAJEVO, 18.09.2018.-Public media service in BiH, including the entire region, at this moment, is not able to participate adequately in the process of supporting democratic processes and is unable to satisfy general and wide public interests required.
Key reasons for this lie in the fact that there are the vast political influence and the interference by the govern- ing authorities into their work. In ethnically, territorially and politically divided BiH society, ethnonational political and governing oligarchies endeavor and attempt, by the use of constant pressure and obstructions, to use instrumentalism – based system imposed on public RTV Service, in order to get their support for accomplishing their political interests and goals. Their long-term intention and plan has always been to implement the transformation of public RTV system from the status of public media service and to change it into ethnic – biased channels and programs, so RTV system could eventually serve three major ethnic groups in BiH as a result.
The public that expects unbiased and objective information has been faced with also a new and insufficient challenge of media business operations in the present time of digital domination in this particular field. Commercial advertising, as once common mean and source of profit-making, has almost completely vanished, that is, the incomes deriving out commercial advertising, have been reduced, for most media houses that usually accomplished their profit through paid commercial advertisement (and there was a belief that the price of these commercial advertisements would decrease).
The impact of so-called non – transparent platforms is globally getting stronger in digital and information technology-based environment as Google and FaceBook normally dominate in most of the global and commercial advertisement market. Under such circumstances, it would be far too optimistic to expect that, during the market race completion, a part of their incomes was to be directed to support the development and sustainability of professional journalism in general. During the present digital era, we are facing the reduced access to same information, since this information is biased towards an individual, since appropriate and certain messages and information are also directed towards this individual and without any knowledge about where they come from, what is their main source and finally, who shape them.
Accordingly, we all are more exposed to manipulation with the specific aim (for instance during the election process) and we thus become subject to the particular political phenomenon of manipulation. Public media service under such circumstances and media environment may be the only "antidote or antitoxin" in protecting the public audience that requires necessary, objective and unbiased news. It is crucial that the public audience disposes of available media services provided, in order to improve their public duties and, apart from this, to become capable of estimating the effect of the governing officials whom they elect. The point is the fact that only media tailored (in accordance with the above mentioned) way is financed from public sources, that is, it has to be financed from the public and citizens so they (media houses) could be under constant supervision by the public and citizens for the work they perform.
Current governing authorities in BiH have prevented the public to have competent and adequate public service by, among other things, refusing to establish the nonobstructive model of money flow (through RTV Tax Fees) aimed to finance their business operations, although this was government's legal responsibility and duty. Consequently, the government officials had, months prior to October general elections, blocked necessary and critical public judging, regarding their poor performance and eventual depriving of public trust during the forthcoming elections.
Long-term financial exhausting has made the public RTV service completely dependent to government's aid and help, because chief-in-editors at media houses have been appointed by the ruling politicians and their professional standards are on a significantly low level as their competence do not meet the requirements of the general public and additionally it questions the existence of such public media service and its justifiability.
These is best illustrated by the RTV service of the Republic of Srpska which for instance, openly supports the political views by the present governing entity party which partially funds and finance them (RTRS) so this media eventually is therefore more state – biased, rather than public media house. Such media service cannot serve as support, since, for instance, it should serve and display a credible media environment in BiH. Today, it cannot even be considered as neither standard nor sample to other media houses, including journalists, as current public media service should cherish and cultivate objective – based journalism. Public media service is not even credible in terms of technological development, since it is the only public media service in Europe still operating on analogue signal.
The absence of self-sustaining functions and independent media service eventually jeopardize diversity, pluralism and freedom of information and opens room for the development of stagnation of journalism, including the stagnation of trust and confidence in media in general. Public have been, among other things, deprived of required and necessary media literacy so they could comprehend and understand the meaning of media ownership issues and the nature of media, including once again, editing policies and (un) biased intentions, because they should at the end, be able to identify and recognize true from false information.
According to index of media literacy rate for 2018, implemented by the Open Society Institute (OSI) in Sofia, Bulgaria, Balkan countries proved most submissive in accepting false news comparing to other European countries. BiH is on 32nd place out of 35 European countries, because of media houses in these countries are being under the control of governing officials or associated business groups, including the lack and absence of media literacy and significantly low level of reliability in their societies. Slightly better ratings were founded in Serbia (29), Bulgaria (30) and Montenegro (31), and Albania rated 33, Turkey 34 and Macedonia 35 were less rated than BH..
Under the conditions where public trust and confidence in social media is declining, due to vast spreading of false news and disinformation, public media houses have the opportunity to present themselves as open spaces aimed for free debates regarding social media problems and present themselves as sources of quality based and unbiased information available to general public, including the people who do not pay their RTV tax fees or people who do not necessarily require and demand information and news.
Because of targeted financing, public media services may serve as the stable and solid provider of various possibilities, including better working conditions for journalists, artists, musicians and filmmakers and thus support cultural sector and its development and sustainability. This is the reason why, according to information provided by the European Broadcasting Union (EBU), the confidence and trust in public media (radio and TV) may increase. High level of consciousness regarding the identifying and recognizing the role of public media service has in best possible way been displayed through the recent case in Switzerland, where the citizens, in recently held referendum, decided to reject the government's proposal to stop paying for RTV tax fees for national public media service, namely SRG SSR.
They thus decided to continue with financing this public media service (by paying RTV tax fees) and keep it under public control instead. Bosnia and Herzegovina is today probably the only country in Europe where its citizens, due to internal ethnic segregation and confronted ethnic nationalistic politics, need, more than ever, independent public media service where they could influence the program policy instead of having governing officials imposing the same influence upon public media service. Unfortunately, their consciousness for accomplishing these kinds of exigencies and necessities is not on the same level as those of the above mentioned people in Switzerland.
There was no public voice and protests that should be raised against the long-term systematic obstruction of public RTV service in BiH and its independence, including its role. Public do need these particular voices in saving the public media service in BiH and first practical move and step in this process that should follow is urgent solving of the issue and problem targeted financing from public sources.
This text is a part of E-Bulletin– sixth edition of special serial of BHN online bulletin implemented through the "Media and Public Reputation" (origin. "Mediji i javni ugled") project, also representing a contribution to public debate regarding the transparency of media ownership and upholding and encouraging the passing of set of laws aimed to advance media field and information market in BiH.