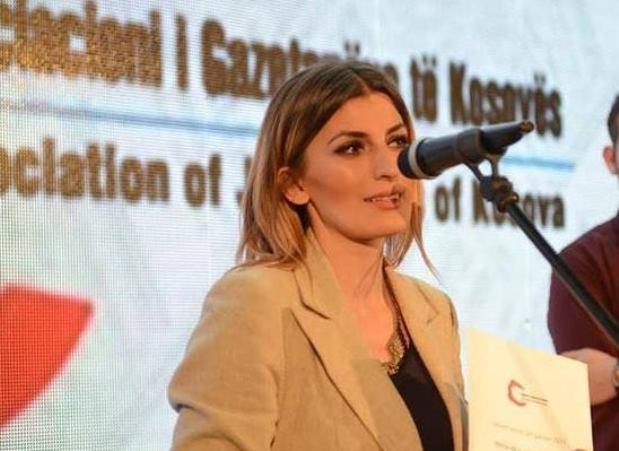 PRISTINA, 20.12.2017 – Association of Journalists of Kosovo strongly condemns the intimidation caused to the family of journalist Saranda Ramaj by a public official. Ramaj told AJK that Ejup Simnica, auditor at Office of General Auditor, went to her home in Peja and asked her parents to stop Ramaj writing stories about him. She reported the case to Kosovo police.
"Ejup Simnica, who is unknown person for my family, went to my home in Radavc, Peje/Pec and let a visit card to my parents saying I should stop reporting about him," Ramaj said. She added to have reported the case to Kosovo police.
Ramaj stressed that the appearence of state official to her family has to do with her reportings about him and his wife, who due to her reportings was found guilty in the court.
She said that there are other reasons that the official visited her home. She did an investigation about a illegal tender at the office of State Prosecutor. The wrongdoings were presented in the report of Office of Audit General, drafted by Simnica himself. But such findings were removed in the final report.
"Newspaper published two reports, the draft report and the final report. We are now investigating why such findings are not published, as well as why the official's wife, who is also a state official, is not beign arrested," she added.
Such intimidation and threat is a direct interference in journalist's work. AJK asks Kosovo police as well as justice bodies to investigate the case and judge the case according to Kosovo laws, as well as according to EUHR.