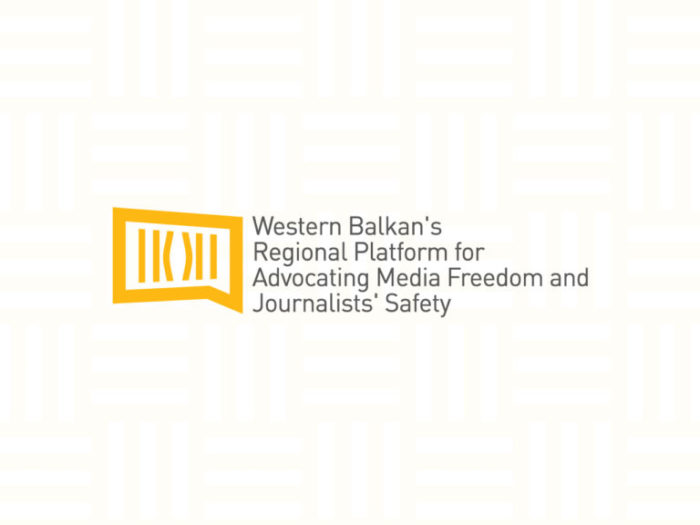 ZAGREB, 26.12.2018. – The Western Balkan's Regional Platform for Advocating Media Freedom and Journalists' Safety, which represents more than 8,000 members, calls for relevant Croatian institutions to quickly and thoroughly investigate threats against journalist Ivan Žada from Virovitica by Ivan Đakić. The Regional Platform also expects institutions to guarantee safety and protection to witnesses in the case against Ivan Đakić.
During October 2018, Ivan Đakić, the son of Josip Đakić, Member of the Croatian Parliament, threatened journalist Ivan Žada on two occasions. The first threat was made verbally in public and in front of several witnesses, and the second one was public too, but made through Facebook. In that case, Ivan Đakić published at his Facebook wall that Ivan Žada "has in last few years written nonsense, filthy and stupid things about my father" and that he was ready for his father "to stay in prison for life if needed". He also warned the journalist "to think it over".
Ivan Žada reported those threats and County State Attorney started the investigation. But along the way, in November, the suspect intimidated a witness and she reported that to the police. Therefore, the Regional Platform expects the police to guarantee safety to the victim as well as to all witnesses in this case and County State Attorney to be quick and thorough investigating the case.
The number of attacks against journalists in Croatia is rising; in the last four years there were more than 50 cases of threats and physical attacks against journalists reported.
Every attack on journalists is an attack on the public interest, democracy, and rights of all citizens.
Skopje – Belgrade – Podgorica – Pristina – Sarajevo – Zagreb, 26.12.2018
BH Journalists Association
Trade Union of Media of Montenegro
Croatian Journalists' Association
Association of Journalists of Kosovo
Association of Journalists of Macedonia
Independent Journalists Association of Serbia