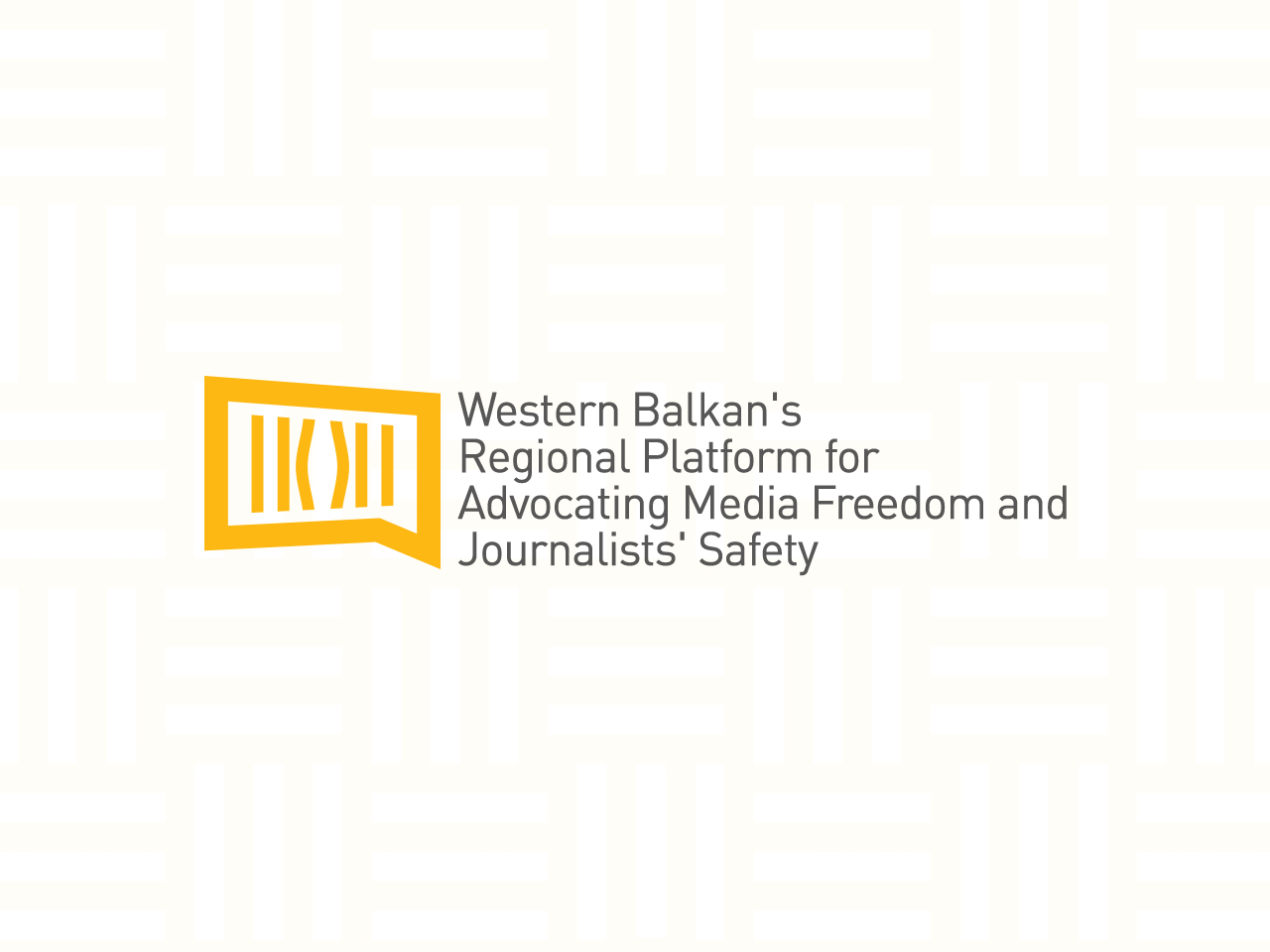 BEOGRAD, 20.06.2017. – After the physical attack on the journalists from the newspaper Danas, production Insider, portals VICE and Espresso and Radio Beograd and the lack of reaction of present police officers,  the Western Balkans Regional Platform for Advocating Media Freedom and Journalists Safety issued a public announcement on the platforms' web site and sent more than eighty (80) letters to the international organizations, embassies and non-government organizations in Serbia, as well as to the Serbian institutions.
In order to raise awareness of the importance of the problem of attacking journalists in the region and public condemnation of these attacks and in order to improve the level of media freedom and journalists safety on Western Balkan, the Platform described the circumstance of the case, publicly condemned the attack, pointed to the importance of freedom of expression as a fundamental human right in democracy and to the importance of the prevention of attacks on journalists.
The Platform urged on the international organizations, embassies and NGO's to use their impact on Serbian institutions to react and prevent further attacks on journalists. Also, The Platform urged Serbian institutions, inviting them to urgently investigate the details of the attack and to act in accordance to the appropriate law.
In addition, The Platform urged Serbian authorities to react in accordance with the ratified international conventions on human rights and freedom of expression.
Around 10 % of the addressed, international organizations, NGO's, recognized and supported the efforts of the Platform, and some of these organizations, such as Reporters without Borders, European Federation of Journalists and YUCOM, also published public announcements.
We didn't receive any answers from the Serbian state institutions.
As a result of our reaction, The Council of Europe published this case on its Platform to promote the protection of journalism and safety of journalists.
Based on the photos published in media, the Ministry of the Interior, in cooperation with the Prosecutor's office, identified and all persons that appeared on the photos and took their statements.