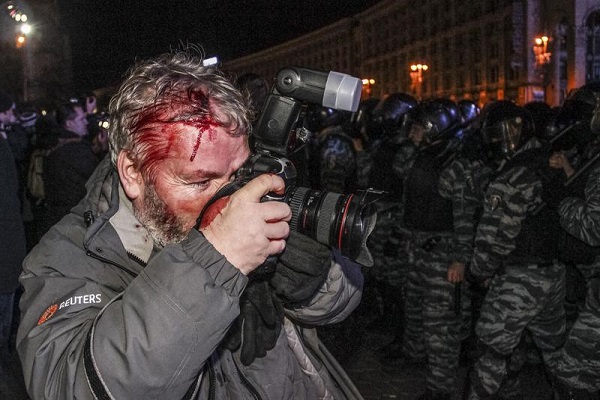 SKOPJE, 12.20.2017 – The annual report of the organization "Reporters without Borders" shows that 65 journalists have been killed this year, 326 are in prison, and 54 of them are held as hostages.
In 2017 most often were attacked journalists reporting from war zones, as well as those who wrote about drug smuggling and other types of organized crime. Journalists are fleeing from countries such as Syria, Yemen, Libya, which have become too dangerous, but the RWB says the awareness of the need to protect journalists is even greater.
This is the smallest number of journalists killed over a year in the past 14 years, which, according to Reporters Without Borders, is due to better protection at work, and the fact that journalists avoid working in the most dangerous world hotspots.
The number of journalists who are in custody is also decreasing. China and Turkey remain the two countries with most arrested journalists.
Currently, 54 journalists are being held hostage by non-state groups such as the Islamic State.
Source: www.civilmedia.mk