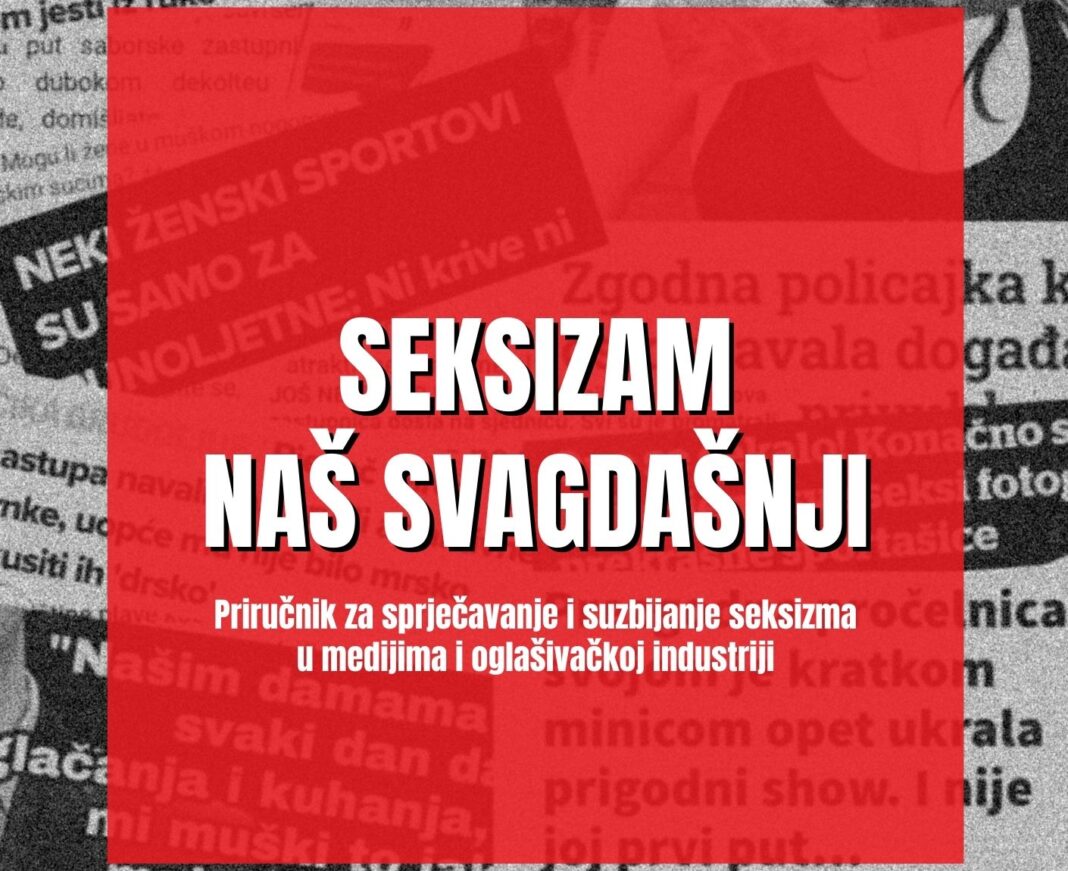 The Center for Civic Initiatives Poreč, as part of the "Seksizam naš svagdašnji" project, and in partnership with the Croatian Journalists' Association, has published a Handbook for the Prevention and Suppression of Sexism in the Media and Advertising Industry.
The handbook explores how the media and advertisers contribute to the perpetuation of sexist attitudes through their messages and practices. It is primarily intended for the media, i.e. journalists, editors and advertisers, as well as civil society organizations dealing with women's human rights, but it will also serve as a valuable tool for students of journalism, as well as for all active citizens who they want to contribute to the fight against sexism.
In the Handbook you can find information about what sexism is, how to recognize it and to whom to report it, as well as why it is important to combat sexism in the media and advertising industry. It explains the harmful impact of sexism on society and its connection with gender-based violence and its impact on children. It also states the legislative framework in Croatia and the European Union and the recommendations of the Council of Europe for preventing sexism in the media. The manual aims to encourage the media and advertisers to review their practices and procedures and take responsibility for the impact they have on society. By promoting awareness of sexism and positive changes, a society can be created that values equality, respects human rights and supports inclusiveness.
You can download the manual (in Croatian) here.