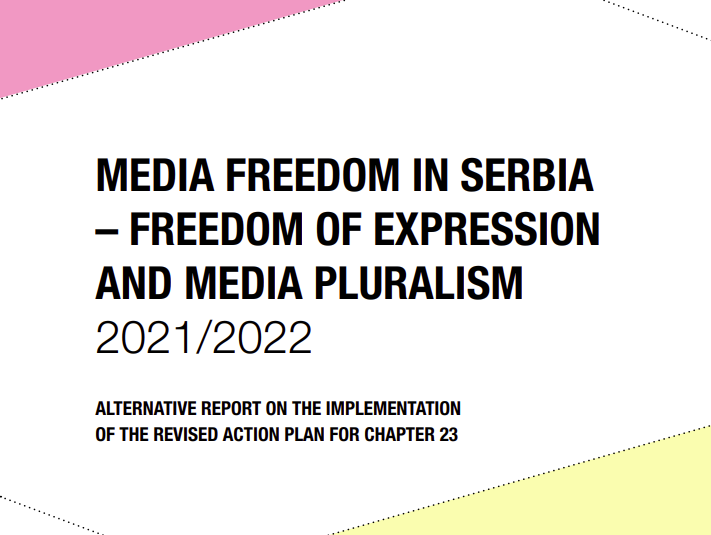 This report is an alternative report on the implementation of the Action Plan for Chapter 23 in the part regarding the protection of journalists and media legislation, all within the framework of Chapter 3.3 – Freedom of Expression and Media Pluralism. The report is based on monitoring the implementation of a total of 13 activities that should be implemented by competent authorities in order to achieve the final results:
• more efficient protection of journalists from threats of violence ensured through improvement
of the system of preventive measures undertaken for the purpose of protecting journalists
and prioritization of investigations of threats and violence against journalists in order to
effectively sanction past attacks;
• achieved higher level of cooperation between the journalists' associations, the police and
public prosecutors in relation to the protection of journalists' safety;
• improved legal and institutional framework for the protection of media freedoms;
• achieved full withdrawal of state ownership of the media;
• absence of unauthorized disclosure of information related to ongoing or planned criminal
investigations to the media.
With this report, we will analyze the individual activities provided for in the Revised Action Plan for Chapter 23 and the Report on the Implementation of the Revised Action Plan for Chapter 23, in order to evaluate what has been achieved in the most significant areas.