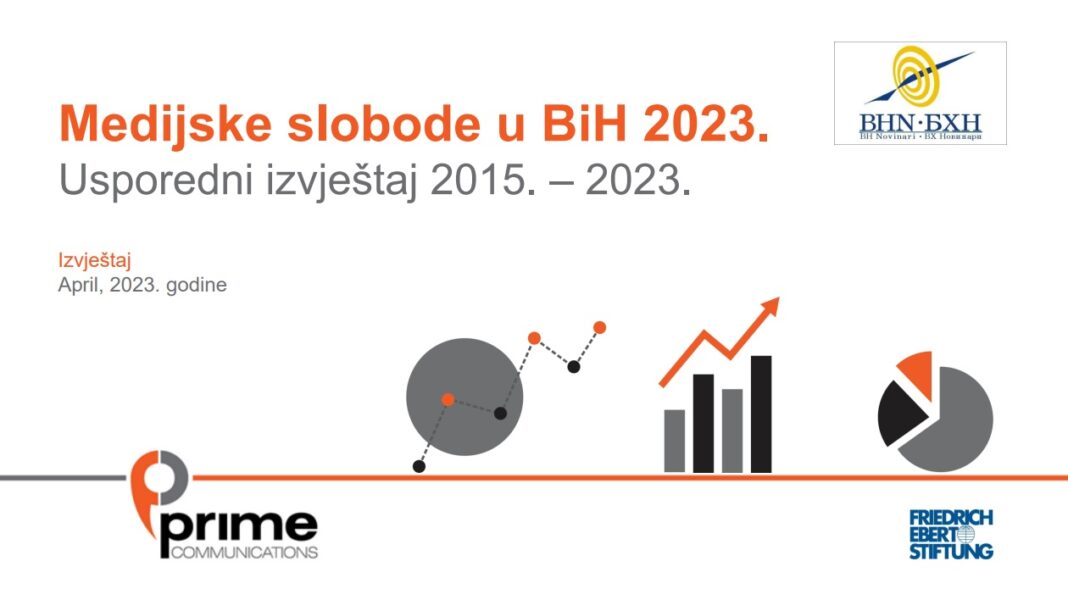 The media is an extremely important segment of democracy and the functioning of any country without professional and responsible mass media is unthinkable. The media has occupied our lives and we devote more time to them than to any other activity during our free time. But at the same time, they are a useful tool for understanding and monitoring the world around you, i.e. information, education and entertainment. That is why we should not be indifferent to the level of the media content we follow and the conditions under which journalists perform their work.
It is also very important to know whether the media are free to carry out their mission and whether they respect the freedom of citizens at the same time.
Guided by these questions, the Friedrich-Ebert-Stiftung in Bosnia and Herzegovina and the Association of BH Journalists conducted a survey on the level of media freedom, as well as trust in the media among the citizens of Bosnia and Herzegovina. A comparative analysis was also performed for the period 2015-2023.
Some of the main conclusions are as follows:
In 2023, the citizens of Bosnia and Herzegovina trust the media (67%) and religious groups (53%), followed by the non-governmental sector (43%), the international community (45%) and government institutions in general (40%). Political parties and politicians gained the least trust from citizens. Compared to the year 2022, the trust of citizens generally declined, but the order of organizations and institutions remained the same.
A similar picture is present at the entity level. In both entities, the media is most trusted, followed by religious institutions. It is interesting to see that trust in political parties and politicians is significantly higher in the RS than in the Federation of Bosnia and Herzegovina. The trust in the media of BiH residents decreased in 2023 compared to 2022.
Half of the respondents believe that political parties and politicians have the greatest influence on the media in Bosnia and Herzegovina, but compared to 2022, this is a drop of about 10%. In 2022, 66.9% of RS residents believed that political parties and politicians have an influence on the media, and in 2023, 34.6%.
Two-thirds of BiH residents believe that politicians and political parties are the main violators of journalistic rights and freedom, but this opinion is much less present among RS residents (37%) than among respondents from FBiH (83.7%).
Television is still the first choice for information, followed by the Internet and social networks. Daily newspapers and weeklies are becoming less important. In the RS, more people are informed via the Internet than through television.ž
You can preview the entire report here: FES i BHN, Istrazivanje o medijskim slobodama u BiH u 2023.