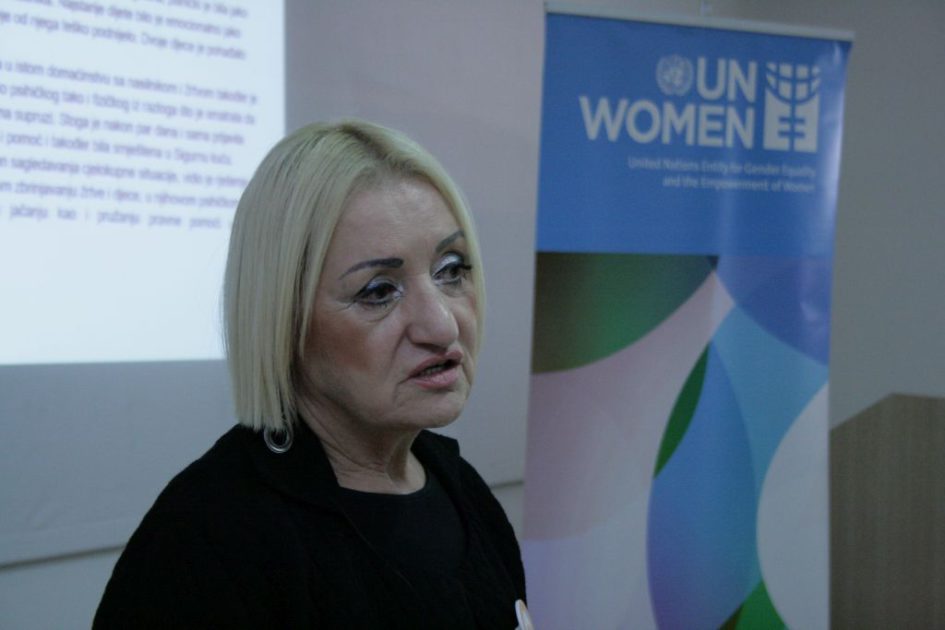 MOSTAR, 31.10.2017. – "Most women who survive violence and use the benefits of safe houses are not economically independent, so the programs of  their economic empowerment are extremely important for them," said Azra Hasanbegović of the Association "Zena BiH" at the workshop  ""Reporting on the theme of gender-based violence" held today in Mostar. Hasanbegovic pointed out that in court proceedings on gender-based violence a major problem is the postponing of the hearing and the mitigating circumstances often referred to by the defense.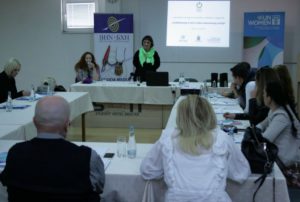 On this one-day training institutional and legal context that treats gender-based violence, as well as an ethical and professional journalistic approach to reporting violence against women and girls was discussed.
Journalist and activist Milkica Milojevic evaluated that media reports in which violence against women and girls is treated as a social problem are rear. "Gender-based violence is primarily discrimination and violation of human rights. Reporting ethically about this social problem is not only our professional and civic but also our legal obligation, "said Milojevic.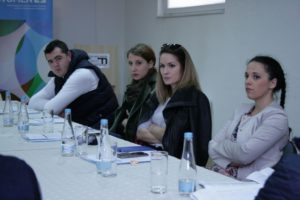 The Executive Director of Press Council Ljiljana Zurovac, representing the dominant media patterns in approaching the issue of gender-based violence, said that in a large number of media reports there is total exaggeration and disruption of privacy just to make titles better.
"Media content on topic of gender-based violence is, unfortunately, only published when it comes to the ultimate tragic results of long-term mistreatment. Educational content that speaks of violence prevention or legal sanctions is rear, "said Zurovac, and pointed out how important is the cooperation of journalists with non-governmental organizations dealing with women's rights protection as well as with social work centers when reporting on this social problem.