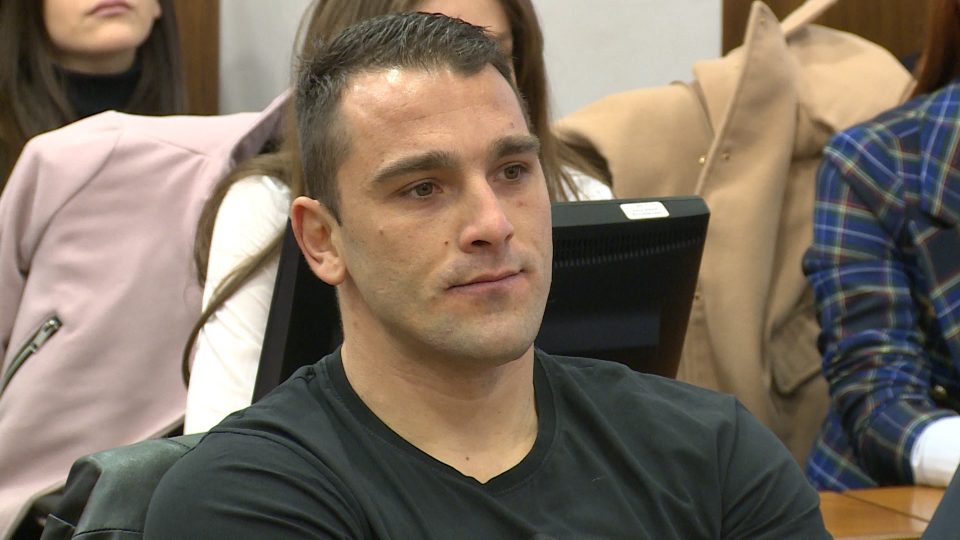 Banja Luka, 18.02.2020. – Republican prosecutor Branko Mitrovic has asked the Supreme Court of Republika Srpska to impose a harsher sentence on boxer Marko Colic (32) who was sentenced to four years in prison for attempted murder of BN television journalist Vladimir Kovacevic, while the defense sought an acquittal or a new trial.
In his appeal, prosecutor Mitrovic stated that the first degree court imposed a sentence below the legal minimum, but did not provide sufficient explanation.
– For such a small penalty it is necessary that there are a number of particularly extenuating circumstances, which is not the case here. With such a sentence, the first instance court violated the law – Mitrovic said.
On the other hand, lawyer Gordan Jovisevic believes that it has not been proven at all that Colic committed the crime and that the verdict was rendered on illegal evidence.
– The defendant lived through hell and had to go to prison earlier because he could not endure detention. We demand that the first instance verdict be reversed and Colic acquitted, or the case remanded for a new trial – Jovisevic said.
Colic was found guilty of attempted murder, which took place on August 26, 2018 in front of a building in the Obilićevo neighborhood where the journalist resides. The ruling states that Colic, along with another person (according to the indictment, Nedeljko Dukic, who is in custody), was waiting for Kovacevic in the parking lot. When he got home from work, he was attacked with telescopic sticks.
– Colic was masked by a hooded sweatshirt, came running to Kovacevic from the front and kicked him hard in the head. They hit him on the asphalt with batons and beat him until he called for help loudly, after which they fled – the verdict said.
In the attack, Kovacevic sustained a serious injury in the form of a brain tilt and more injuries to his head, lip, ear, shoulder, hamstring and lower leg.