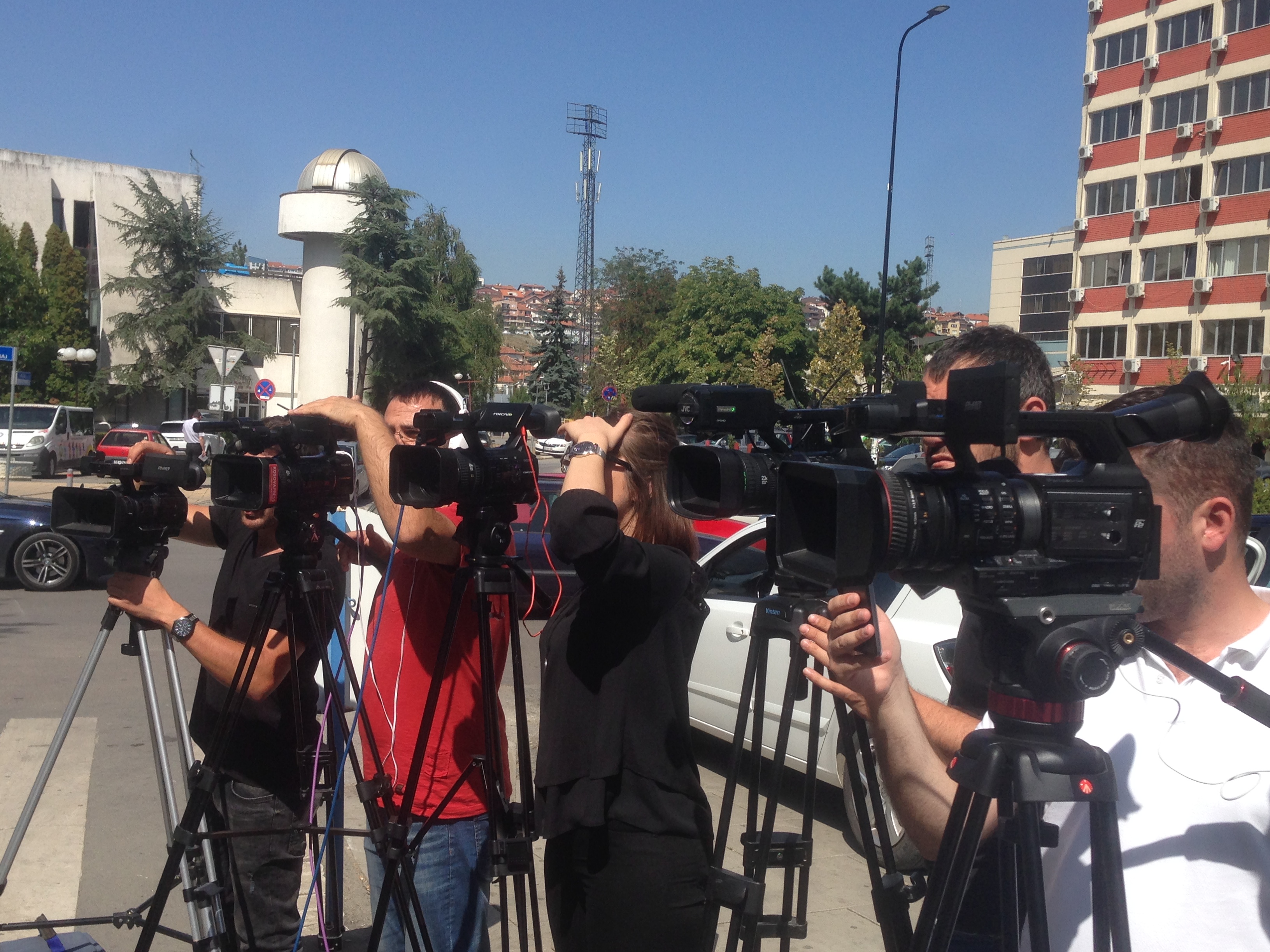 PRISTINA, 22.10.2017 – The Association of Journalists of Kosovo was informed by the Radiotelevision 21 reporter that she and the cameraman were obstructed by officials in a polling station in Obiliq. The journalist, Fitore Ademi told AJK that the TV crew was not allowed inside the polling station, receiving verbal threats by officials who are responsible for election process.
"At the largest polling station in "Ibrahim Rugova" school in Obiliq, the RTV21 team was prevented from covering the electoral process. We don't know if the leaders of this centre have attended CEC (Central Election Commission) trainings or wanted to hide something from our camera, but our request to responsible authorities is to investigate this case, "said Ademi.
Referring to this case, AJK condemns the action of the manager, the head of this polling station as well as the bad language used against colleagues Fitore Ademi and cameraman Sahit Kokolli.
AJK asks all polling station leaders not to obstruct journalists from carrying out their work and to comply with applicable laws.
Also, AJK asks from all colleagues to report if they face any obstacles during the work and report it to Association of Journalists of Kosovo, police as well as prosecution that all are engaged during today's local elections.
Kosovo held its local elections on 22nd of October, 2017.