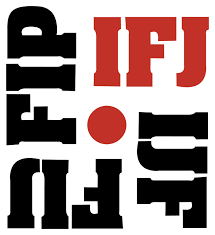 The International Federation of Journalists (IFJ) has welcomed the minister's commitment to meet leaders from its affiliate the Journalists' Union of Serbia (SINOS) alongside representatives of the 135 workers impacted by the unlawful use of short term contracts which deny them a range of employment rights.
The campaign, backed by the IFJ as part of its Union to Union (UTU) project, has exposed the unjust working conditions of 135 media professionals who have worked on short-term, casual and precarious contracts for many years – decades in at least one case.
Now the country's Information and Telecommunications Minister Mihail Jovanović has agreed to meet the campaigners on 10 November in a bid to resolve the long-running issue.
In a letter to the Minister SINOS leaders said: "We are talking about 135 people who professionally and responsibly perform the work for which they were hired. They have obligations and responsibilities like other employees, but they do not have employment rights and their earnings are generally at the minimum level.
"We expect that, in agreement with you, we will come to a solution on how to enable our colleagues to get out of their precarious status and that the rights from the employment relationship and the collective agreement…apply to them as well."
SINOS claim the newly appointed general director of RTV is in agreement with the union's proposal, but that a final decision can only be made once endorsed by the relevant public authorities.
IFJ General Secretary Anthony Bellanger said: "We welcome the agreement of the Minister to meet with our members but we need more than words – we need urgent action to right the injustice which these workers have suffered for many years. They must have a right to sick pay, pensions and other employment rights".