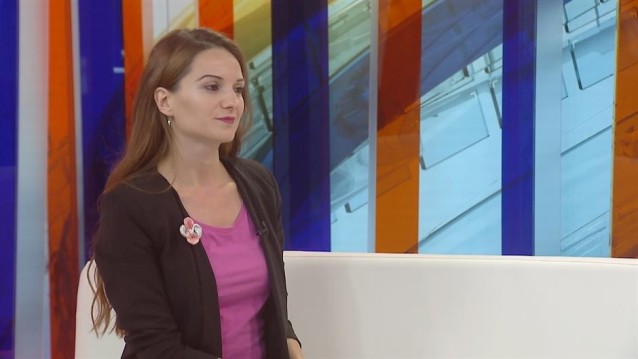 BELGRADE, 08.07.2017. – The home of Dragana Peco, award winning Serbia's investigative reporter, has been broken into, with her belongings turned over, but no valuables reported missing.
The apartment of Dragana Peco, a Serbian journalist with the investigative network KRIK, was broken into on Friday, while she was out of the city.
The police took fingerprints from the scene, while KRIK announced that they would insist on the police conducting a thorough investigation.
"We will insist that the case is seriously investigated, that, for example, all the cameras nearby are checked, because the only thing we know for sure is that the burglary happened today," Stevan Dojcinovic, the head of the KRIK, said.
"We haven't noticed that any valuables are missing, such as mobile phones and things like that," he added.
"The apartment was turned upside down, everything in it and in the drawers were taken out and thrown around, while the lock is broken, but there was no theft – and that is a bit confusing," he continued.
He stated that at this point it is not yet possible to say whether the burglary was connected with Peco's work – but suggested that it might be.
"Cases involving journalists must be treated with higher seriousness exactly because they might be related to their work," he said.
"We work on a stories about crime and corruption; the fact is that Peco is investigative reporter and she works on serious things. That is why the case has to be seriously investigated," Dojcinovic noted.
Since it was founded two years ago, KRIK has been targeted by Serbia's pro-government tabloids with repeated claims that the network is linked to mafias and foreign intelligence services, as part of a slur campaign against  independent media organisations in Serbia.
In March 2016, about 40 journalists from the informal organisation "Journalists Network" have called on colleagues throughout former Yugoslavia to show solidarity with the Serbian journalists being targeted by Serbia's pro-government media.
The call for action comes after the Belgrade tabloid Informer launched a series of attacks on  Dojcinovic.