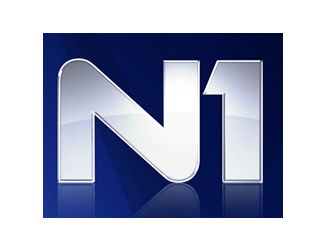 BELGRADE, 19.10.2018. – The Serbian president is continuing his pressure on some media and journalists, The Coalition of Journalist and Media Organizations said on Friday citing his latest attack on N1 TV.
A statement said that the attack on N1 is part of continued "fierce pressure by the authorities on professional and "disobedient" media and journalists".
"(President Aleksandar) Vucic labelled, humiliated and targeted one of the media and its journalists" it said adding that he consciously jeopardised their safety and presented himself once again as "the enemy of media freedom and freedom of expression".
"The Coalition calls journalists to show solidarity and in cases of similar incidents in future when someone attacks or demeans fellow journalists walk out of media conferences and other public events and refuse to report on them," the statement said.
The Coalition said that the incident shows that the authorities are not truthful when they say that the political will exists to improve media freedom in the country. Instead of meeting the demand for an end to insults. demeaning behaviour and discrimination of journalists, the authorities have obviously launched a frontal attack on all media and journalists who respect their profession and journalists' code, it added.
The Coalition was formed by the Independent Journalists' Association of Serbia (NUNS), Independent Society of Journalists of Vojvodina (NDNV), Association of Independent Electronic Media, Association of Online Media and Local Press Association.