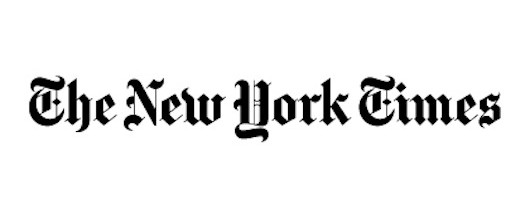 BELGRADE, 29.09.2017. – Serbia's embattled independent media staged a blackout Thursday to warn against what they say is Serbian leader Aleksandar Vucic's muzzling of the press by intimidation, threats and financial pressure.
Dozens of Serbian media outlets and non-government organizations darkened their web pages for one hour at noon, with a white inscription warning: "This is what it looks like when there is no free press!" Some newspapers appeared on newsstands with a black ribbon printed on their front pages as part of the protest dubbed "STOP media darkness in Serbia."
Protest organizers, in a statement, said the campaign aimed to alert the public "that the media freedom in our country is dying and that we all must fight to preserve it."
The initiative was prompted by the recent closure of an independent newspaper in southern Serbia and public attacks on journalists by a ruling party. Journalists in Serbia say the media situation has been worsening in the past years despite the country's proclaimed goal of joining the European Union, which demands press freedom.
Vucic, a former extreme nationalist who now calls himself a reformist, has dismissed the accusations of media crackdown as attempts to discredit his government. Critics say Western officials have turned a blind eye to Vucic's stifling of democratic freedoms in Serbia as long as he cooperated in maintaining stability in the volatile Balkans.
 "These latest incidents are just a symbol of the media darkness in Serbia, which did not begin yesterday," Slavisa Lekic, head of Serbia's independent journalists association, told The Associated Press. "We have decided to open the eyes of the public and ask them to show solidarity with the journalists."
Serbia's Culture and Information Ministry, which is in charge of the media, has not responded to an AP request for comment. The minister, Vladan Vukosavljevic, told the Insider news portal that he has been away on an official trip to China.
Thursday's action was boycotted by mainstream media and the official journalists' association, which said the protest was aimed at dividing the press into "ours and theirs."
Vucic, a former information minister from the 1990s' when independent media were fined and shut down, publicly has denounced any attacks and pressure on journalists. He says Serbia is working to improve its civil rights record as part of reforms needed for the country to join the EU.
In a 2016 report, the EU said Serbia has "achieved some level of preparation" but still needs to "create an enabling environment in which freedom of expression can be exercised without hindrance."
Lekic said recorded cases of press intimidation have more than doubled in the past five years since Vucic's populist coalition came to power, and says critical journalism has disappeared from the mainstream media and prominent journalists have been sidelined. Economic pressure on the media, he added, included preventing companies from advertising in non-government media, constant financial and tax inspections for independent media and open favoring of pro-government media outlets.
The large number of registered media in Serbia — some 1,800 outlets — only serve to create a false image of pluralism, Lekic insisted.
Draza Petrovic, the editor-in-chief of the liberal Danas daily, said the Serbian government views critical media as "enemies." He expressed hope that Thursday's action will prompt EU and other international officials to "see what is really going on here."
Thursday's edition of the Danas daily came out with an addition dedicated to the Vranjske newspaper from the southern town of Vranje, which was known for investigating crime and corruption. The paper was forced to close down last week after 23 years.
The newspaper's manager, Vukasin Obradovic, said the decision was made after journalists and even family members, including his, received threats and the paper endured repeated financial inspections. The International and European Federations of Journalists this week expressed solidarity with Obradovic and denounced "the oppression many media and journalists are currently experiencing in the country."
"It was a wide range of very primitive forms of pressure that had only one aim — to stop us from publishing," Obradovic told the AP. "This wasn't only because we stood in the way of the ruling party, but because they don't want information to reach the citizens."