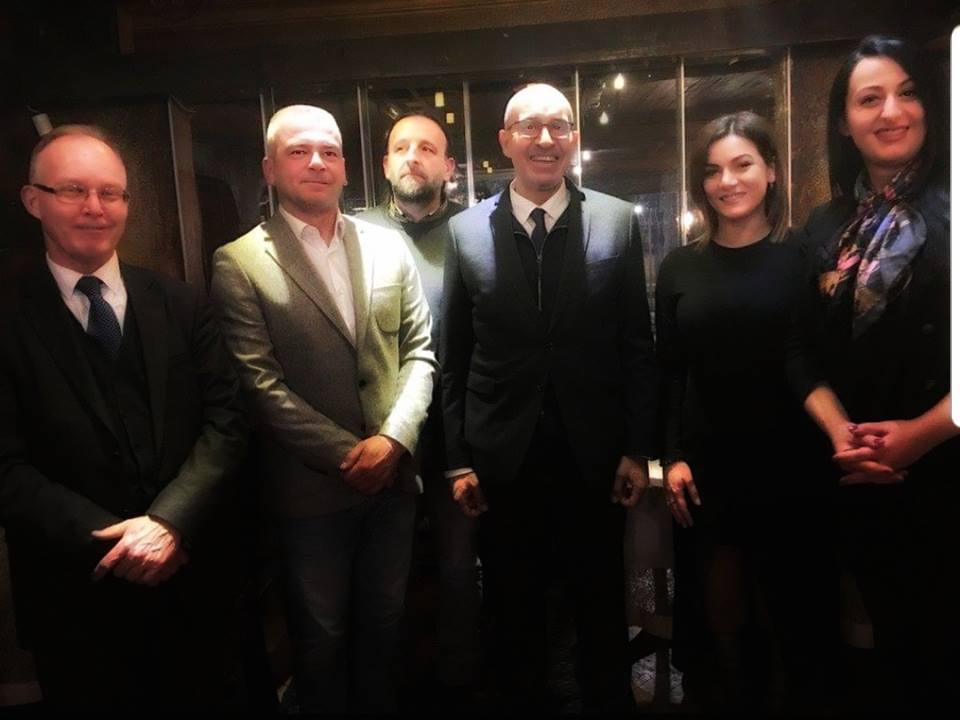 PRISTINA, 03.03.2019 – OSCE Representative on Freedom of the Media, Harlem Désir, together with OSCE Ambassador Jan Braathu, hosted an official dinner, where were invited President of AJK Gentiana Begolli Pustina and Board Member of AJK, Leonora Dalipi.
During the meeting they discussed about the media freedom in Kosovo, safety of journalists, latest developments in the public broadcaster (inclusion of RTK employees into the wage law) and many other concerns that journalists and other media workers in Kosovo, face in general.
Begolli Pustina besides the aforementioned topics, informed Mr. Desir about the AJK commitments in advancing the position of journalists in Kosovo and the cooperation of the AJK with local institutions for the protection and safety of journalists.
Dèsir and Begolli Pustina talked about the next meeting between them, at the OSCE conference to be held in Sarajevo this year.
The President of the AJK, Begolli Pustina thanked Mr. Harlem Dèsir and Ambassador Jan Braathu for the support that the OSCE has provided to the AJK in all of its initiatives for the protection, security and further advancement of the position of journalists in our country.
The meeting was also attended by representatives of Serbian journalists in Kosovo.