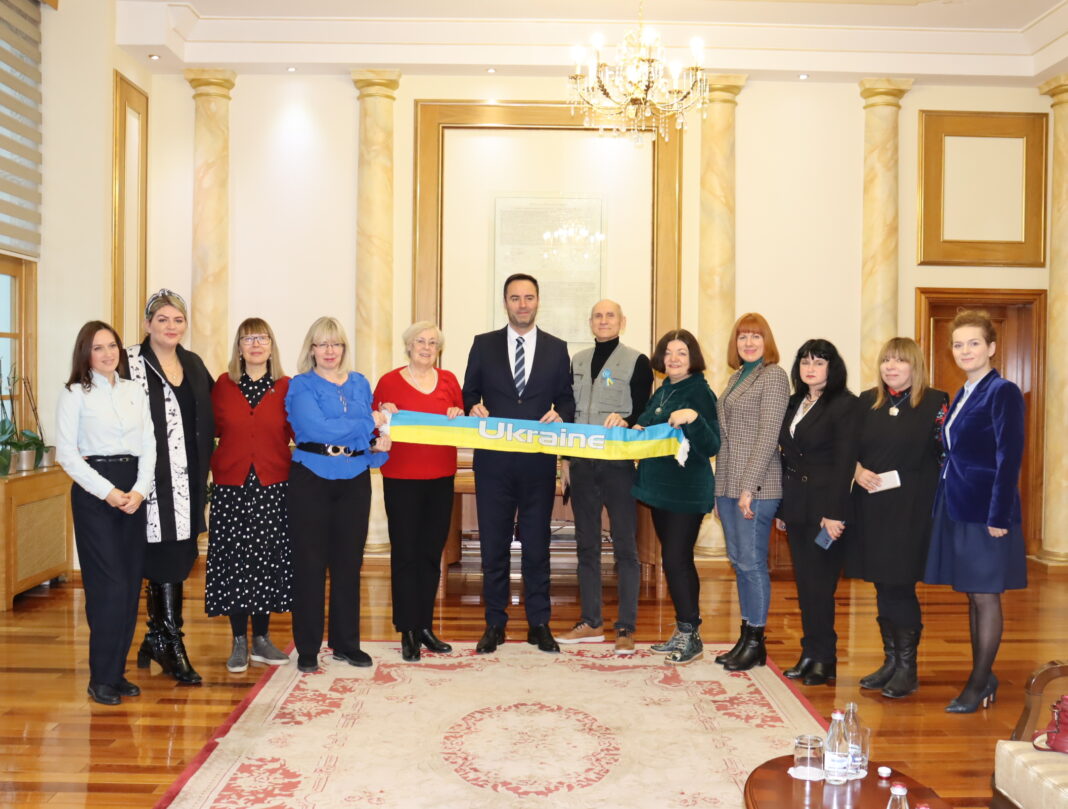 The Ukrainian journalists today met with the Chairman of the Assembly of Kosovo Glauk Konjufca, and they closely followed the second session of the Assembly for the spring session.
Colleagues from Ukraine were greeted by the MPs present in the Parliament, as they cheered "Slava Ukraine" and "Long live Kosovo".
Luidmyla Makei, Sehri Shevchenko, Luidmyla Mekh, Maryna Zhyvotkova, Oksana Chykanchy, Viktoriia Kaidash, Iryna Synelnyk, and Olga Lysnicha, in the in companionship of the Executive Director of AJK, Getoarbe Mulliqi Bojaj and the Legal Adviser of ECPMF, Flutura Kusari, have expressed their gratitude for the help given to them by the Institutions and the people of Kosovo.
Journalists from Ukraine have taken shelter in Kosovo within the "Journalists in Residence – Kosovo" program, which was initiated by the European Center for Press and Media Freedom ECPMF and is financed by the Government of the Republic of Kosovo.