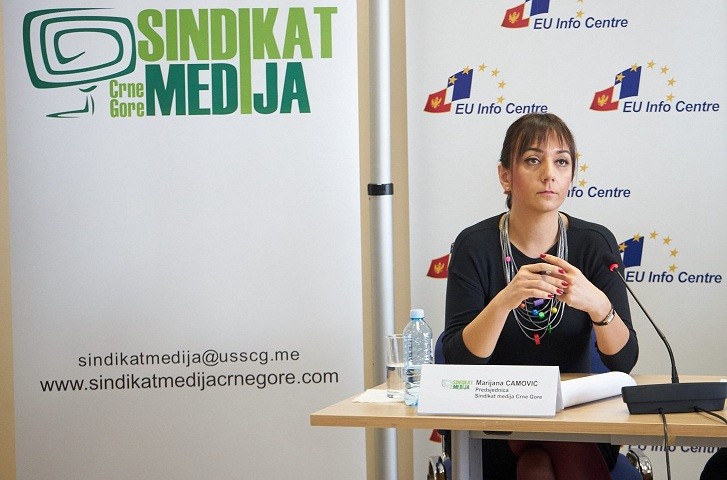 PODGORICA, 22.01.2018 – Trade Union of Media of Montenegro (SMCG) will submit proposals for amendments to media laws on Tuesday, on the occasion of Day of Journalists of Montenegro, to all MPs in the Parliament of Montenegro, announced SMCG President, Marijana Camović.
Camović said that for the past five years, since SMCG marks January 23 – Day of Journalists of Montenegro, it persistently draws attention to the problems faced by media employees.
"We think that this is not a day when we should receive congratulations from the officials, but draw attention to media working conditions and encourage them to improve situation, from various angles", said Camović.
We will do this, as she said, this year, asking MPs to amend the laws on the media and electronic media.
"SMCG presented in December the expert analysis of these two laws with specific recommendations that will be delivered on Tuesday to all those who make the current Parliament convocation," said Camović.
As she explained, the proposals include, among other issues, the introduction of autonomy for journalists.
"We believe that texts and contributions cannot be essentially changed without author's consent, and that is happening everyday. Whoever does that has to bear responsibility", Camović said.
According to her, SMCG hopes that MPs will perceive the justification of these requests. According to SMCG, employees in Montenegrin media are still working for salaries that are below the national average.