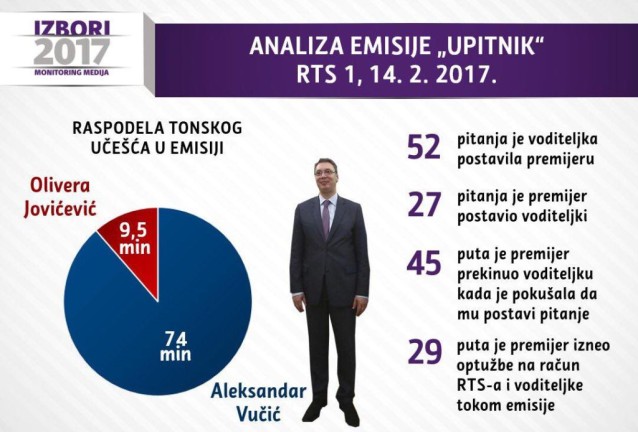 NOVI SAD; 17.02.2017. – During the TV show "Upitnik" / "Question mark" on Radio-Television Serbia (RTS), the Prime Minister of Serbia Aleksandar Vucic interrupted his host 45 times when she tried to ask him a question, Novi Sad School of Journalism analysis shows.
According to the analysis, TV host asked Vucic 52 questions, while the prime minister asked her 27 questions.
The analysis stated that Vucic made accusations against the RTS and the journalist on 29 occasions during the same show.
The ratio of tone participation was 74 minutes versus 9.5 minutes in favor of Vucic, the analysis states.