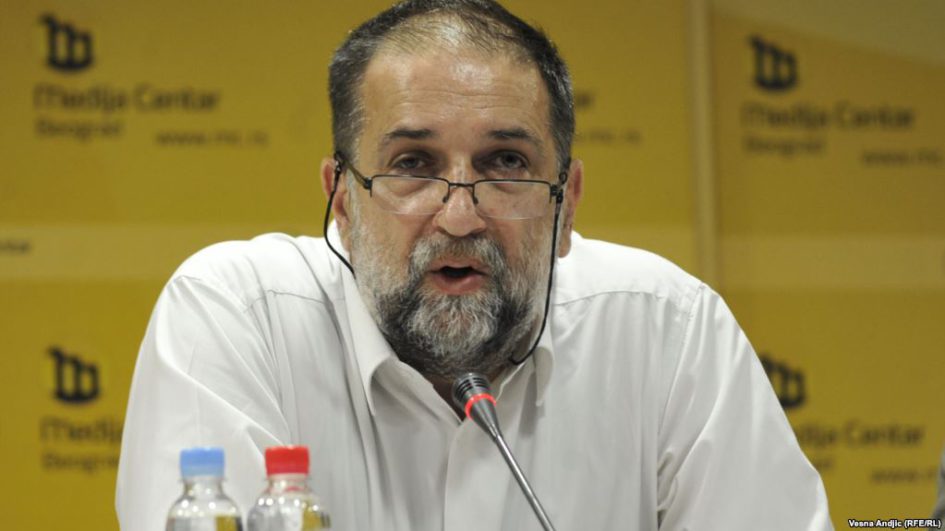 Vranje, 19 September 2017 – The founder of the shut-down "Vranjske" newspaper and former President of the Independent Journalists' Association of Serbia Vukašin Obradović announced that he had embarked on a hunger strike, aiming to draw the attention of his fellow-journalists and the public to the purposeless fight for the freedom of the media he had been waging in the last thirty years. Free Europe reports
"I don't want to be pathetic, but this is a move of a desperate man who sees no other way to end his journalist career while trying to keep the mere minimum of personal respect and dignity, so that I can still feel as a "human being", Obradović said in the announcement he sent from the "Vranjske" e-mail address, a day after it had been announced that the newspaper would cease to exist after more than two decades of work.
Obradović added that he could not separate journalism and "Vranjske" from the rest of his life and that he did not wish to turn to the other side and thus annihilate everything he had been fighting for, striving to push the limits of freedom and democracy in Vranje and Serbia.
"Unfortunately, I was not very successful. Neither were you. It is time to face the fact. I have no illusions that what I am doing is going to change anything in this wretched country so deeply rooted in dishonesty, amorality and intellectual and professional prostitution. I do not pretend to be a hero because I know I am no hero. I am first and foremost concerned about the future of both my own and your children. An even graver concern is that there is no way I can possibly help them. I do not seek anybody's assistance or support. I shall moreover consider such offers hypocritical for the simple reason that, when help could have made a difference, all the doors were closed." said Obradović. (Beta reports)
He added that he was a mere reaction of a desperate man, journalist, father, and husband, incapable of facing the reality all people have started to grow accustomed to.
"It is the fear of drowning into this meaningless routine and losing the only thing I have left – my personal and professional dignity – that made me do this", Obradović added.
The founder of "Vranjske" newspapers added that he did not and would never have anything to clarify or add to this topic and asked the public to respect his decision.