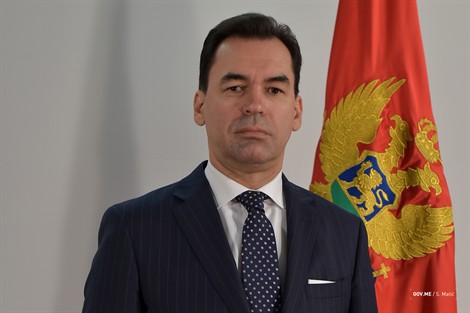 PODGORICA, 02.09.2018 – Regarding the yesterday's statement made by Mr. Zoran Pažin, Deputy Prime Minister, the Main Board of the Trade Union of Media of Montenegro (SMCG) issued a press release which can be found below.
SMCG welcomes Government of Montenegro recommendations addressed to the Supreme State Prosecutor's Office and the Police Directorate regarding the review of police investigations and actions in unsolved cases of attacks on journalists and media, and especially those which are at risk of becoming time-barred.
During the past year, SMCG has repeatedly warned about this i.e. possibility of introducing a dangerous practice to shorten the list of unsolved attacks on journalists and the media through expiration of statute of limitations. We also presented this to the representatives of the Police Administration and the Supreme State Prosecutor, Ivica Stanković, who promised, last year, that work on these cases would be intensified.
We believe that it is good that the Government has decided to acknowledge the work of the Commission dealing with the investigation of cases of attacks on journalists and media, and that 30 days is the optimal period within which certain results can be achieved, failures determined and possibly corrected, those indicated in the Commission's report.
SMCG Main Board