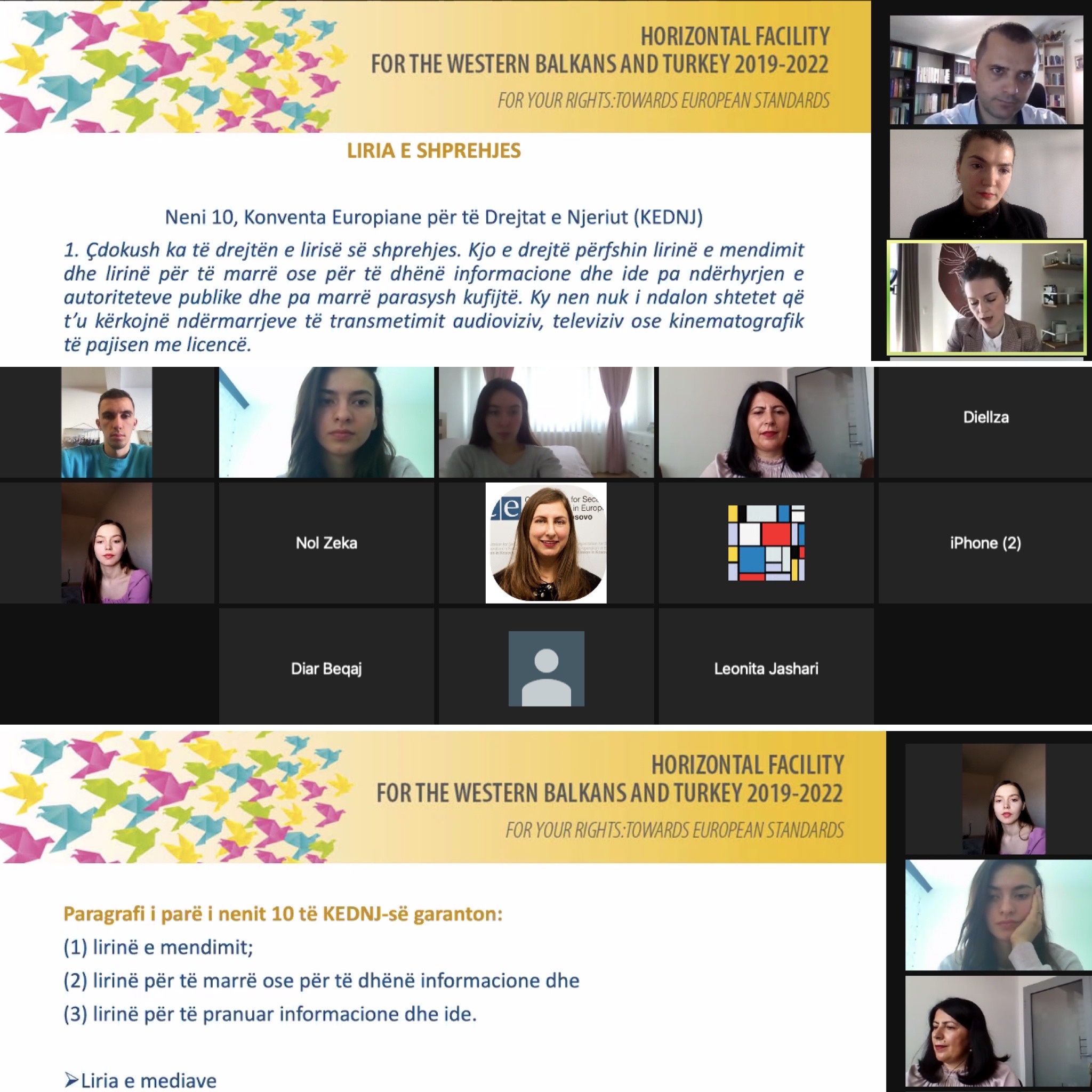 PRISTINA, 26.02.2021 – The Association of Journalists of Kosovo – AJK, in cooperation with the Council of Europe – Office in Pristina action on Freedom of Expression and Freedom of the media (JUFREX2), held a lecture with the law and journalism students on the implementation of the right to freedom of expression in practice.
Participants in this lecture were about 20 students of journalism and law, where lecturers were Flutura Kusari – media  lawyer and Jehona Zhitia –  journalist at Radio Television of Kosovo.
The lecture was focused on topics such as: media freedom, protection of reputation, the whistleblowing, the right to access public documents, the rights and responsibilities of journalists, their safety and protection.
During this lecture for the participants was introduced the way of practicing the profession of journalism in unusual conditions, as in the case of the COVID-19 pandemic. The trainers discussed the challenges that journalists face when reporting in such circumstances, as well as their safety which is put at risk.
This lecture was organized within the JUFREX2 project, funded by the European Union and the Council of Europe. This lecture is a continuation of a series of activities foreseen in the project for journalists, media workers, journalism students and other persons interested in freedom of expression.