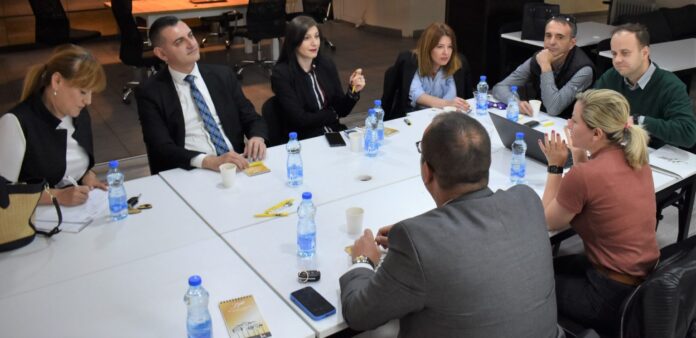 At the AJM initiative, a meeting of the working group was realized for the creation of a Protocol for the prevention of violation of the rights of journalists (especially women journalists) via the Internet, developed through a process of involvement and consultations with media representatives/journalists and media workers, representatives of relevant government institutions and the academic community. The working group is composed of members of AJM, one member of the Ministry of Interior, the Law and the Faculty of Security in Skopje and other experts relevant to the drafting of the Protocol.
According to the data from the register of attacks kept by AJM, in the last two years, 19 attacks on journalists and media workers have been registered, of which 11 have been registered as attacks on women journalists. However, the growing trend where journalists are the target of online threats and attacks is still worrying.
The protocol will aim at establishing a functional mechanism for greater security and prevention of violations of the rights of journalists (especially women journalists) online, and together with the amendments to the Criminal Code will contribute to further affirmation and sensitization of security officials. For the safety of women journalists in the online space in the country. It was accepted by the members of the working group that according to their expertise each member will make a brief analysis in the context of building and establishing the structure of the final document and the protocol to be finalized by August 2022 at the latest.
At the meeting, the initial directions were determined, as well as the steps and the dynamics of work in accordance with the deadlines for the preparation of the draft analysis. The members of the working group emphasized that in the following period, they will consult with stakeholders, law and security students, persons responsible for public relations in the Ministry of Interior, and journalists who have been the target of attacks or threats, which will result in a clearer picture in the context of the research and data for further analysis which will be an integral part of the Protocol on the safety of women journalists in the online space that will be signed by AJM and the Ministry of Interior during the year.
The event is part of the project "Trade Unions for Fair Recovery", funded by the European Union through the European Trade Union Confederation and the European Federation of Journalists.