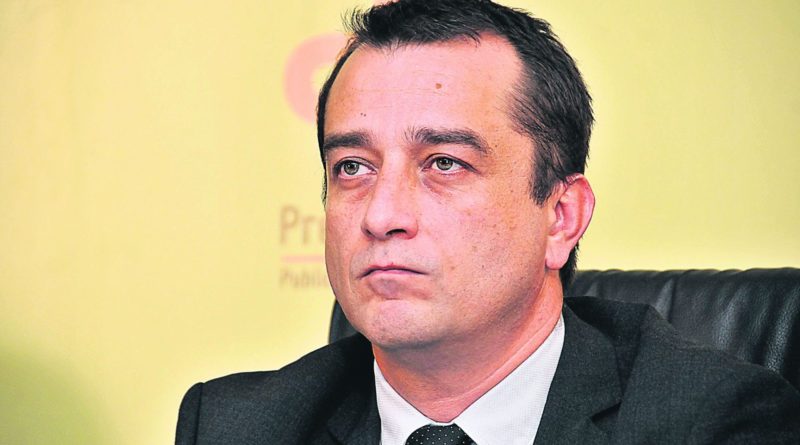 PODGORICA, 25.12.2020 – Special state prosecutor Sasa Cadjenovic announced that two suspects for planning the murder of journalist Olivera Lakic were arrested yesterday, while the others are in prison.
The testimony of an associate of the prosecution in yet unconfirmed indictment against 23 people was recently revealed. He explained details from the Prison from May – when he was asked to kill a journalist because "she knows something".
At today's press conference, Cadjenovic announced that the group is also suspected of the attempted murder of Olivera Lakic in May 2018.
"Analyzes show that O.L. was monitored for a long time, in order to collect data on her movement. Their actions were aimed at preventing her investigative journalistic work", said Cadjenovic.
Evidence has been gathered that K.F. and F.B. as co-perpetrators committed the crime, while R.K, B.L., and B.V. monitoring contributed to the attack.
"K.F. and F.B. were, while in prison, inciting B.P. to deprive her of life after leaving (the prison).  150,000 euros were offered for her murder", it was announced at the conference.
The motive, as it was said, is to prevent the journalist from investigating criminal organizations on the territory of Montenegro and their connections with criminal groups from the region.
The Deputy Prime Minister, Dritan Abazovic, welcomed the arrest of the suspects in the attempted murder of  investigative journalist, but noted that it would not mean much – until the perpetrators were found.
Recently, the representatives of the Commission for Investigation of Attacks on Journalists and the Media asked the authorities to urgently assess the safety of journalist Olivera Lakic and provide her with the necessary protection.