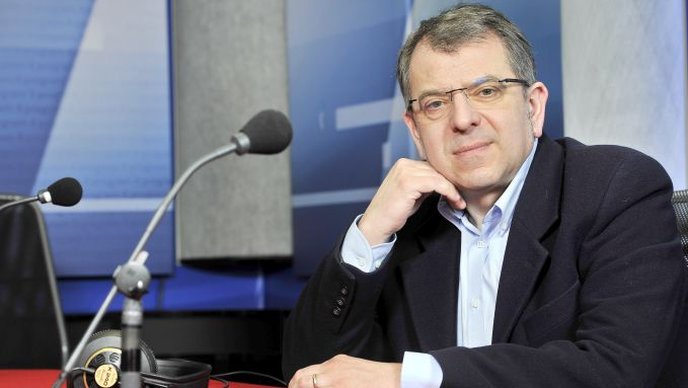 ZAGREB, 29.12.2017. – Croatian Journalists' Association (CJA) condemns Croatian Radio Television (HRT) General Management's decision to start procedure of handing extraordinary dismissal to its journalist Milorad Šikanjić. The procedure followed comment Milorad Šikanjić had on Ivan Vrdoljak's coming back to position of Croatian People Party (HNS) and other political topics in radio show "U mreži provog" on December 19, 2017.
Milorad Šikanjić, our colleague, was invited to the show as political commentator and that is exactly his job position at HRT. He estimated as negative Ivan Vrdoljak's return to HNS head position. After reaction of HNS he was asked to explain his stand points and was announced to be dismissed. He was not presented with real reason for that move – no article of HRT Ethical Code he allegedly violated by doing what he was supposed to do was quoted to him.
HRT Ethical Code is extremely rigid regarding employees and has been imposed on in spite of the fact that procedure for its passing has not been correct; CJA has pointed that out on several occasions. Besides, HRT Ethical Code is actually not effective as the former HRT Supervising Board (before it was dismissed) repealed it (in October 2016). New Supervisory Board has not discussed it yet.
CJA points out that this attempt to dismiss Croatian Radio commentator for doing his job is just one of many outrageous decisions by which HRT management violates media freedom and censors its own journalists. Due to that attitude HRT has become media service just formally while in reality its management suppresses professionalism, intimidates its journalists and mocks to all Croatian citizens.
About this, as about all other attacks against journalists and media freedom, CJA has informed international journalists associations and organizations dealing with protection of media freedom such as European Journalist Association (EFJ), South East Europe Media Organization (SEEMO), OSCE (Organization for Security and Co-operation in Europe) media representative and European Broadcasting Union (EBU) – HRT is its member.