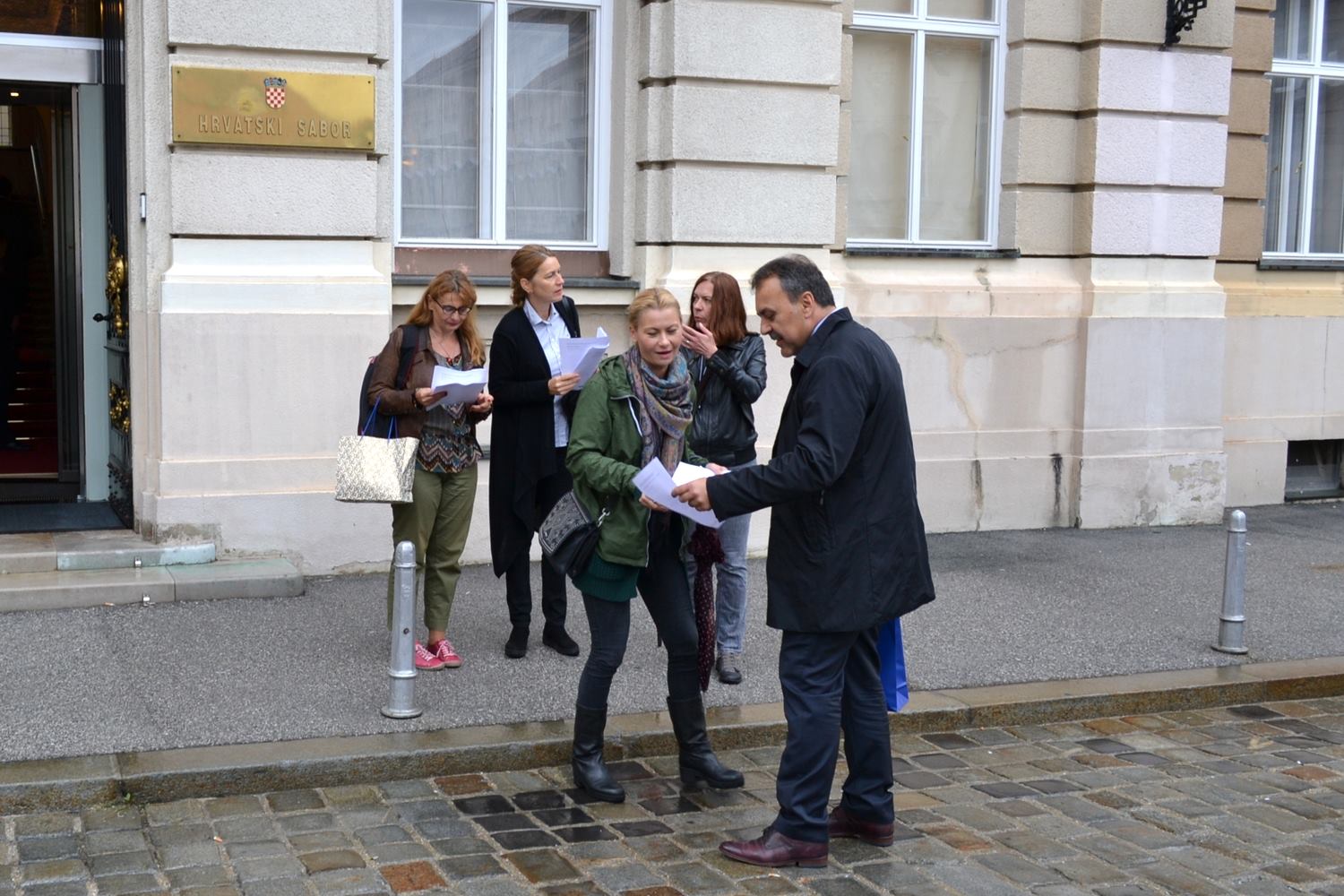 ZAGREB, 17.09.2017. – At the protest initiated by elimination of HTV show Croatia live the CJA passed around leaflets to the Parliament members and ministers. The idea was to make them aware of their responsibility for the situation at the public broadcaster and media service.
The protest was organized at the St. Marco Square and was initiated by elimination of HTV show Croatia live without any explanation and in the last moment, just before starting new autumn schedule. That was just the latest move in series of decisions of HRT Management that led to deterioration of professionalism and inspired new model of welcomed journalists' behavior – politically obedient. CJA finds that public media service will become something opposite to its lawful obligation – it will not be mean of education, but just the opposite.
Real reasons for non-professional decisions by HRT management are decisions made by politicians. They make possible certain scandalous program decisions, as the Croatian Parliament decides on HRT general manager. And four out of five members of Supervisory Board are decided by the Croatian Parliament. Last Board was released after it revealed many unlawful decisions in HRT managing. Consequently, new autumn HTV season was presented without necessary decision of Supervisory Board.
Because of that CJA decided to direct its protest towards Parliament members and to give each one a leaflet saying they are to be aware of their responsibility for public broadcaster. The Prime Minister as well as ministers who came to the Parliament session at the very beginning of its new season were given leaflets too.
You may find the leaflet here.
CJA