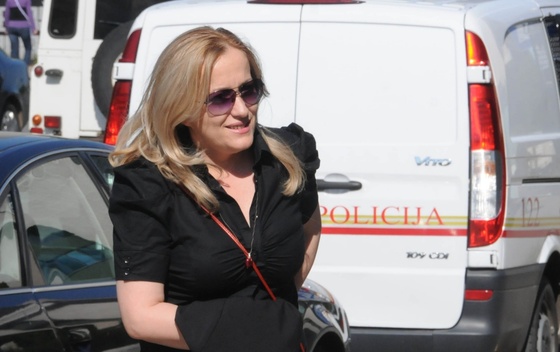 PODGORICA, 09.05.2018. – Trade Union of Media of Montenegro strongly condemns the brutal attack on our colleague Olivera Lakić, journalist of Daily Vijesti and asks the relevant institutions – how long journalists in Montenegro will have to fear only because they want to their job the best they can?
Olivera Lakić was target of brutal attacks, which were never fully resolved, before. This time, judging by the circumstances and the consequences of the attack, the situation is even worse. Lakić has obviously been followed and then attacked in front of the building where she lives. It is clear that attackers with this dishonorable shot wanted to send her a message to stop with reporting on suspicious and criminal affairs, which she has been doing with for years.
Relevant authorities and high officials last night swiftly condemned the attack, but we hope that it is finally clear to them that declarative statements will not be useful if the perpetrators are not found and prosecuted. We have a long and disgraceful history of the impunity for attacks on journalists in Montenegro. Until now no one out of those accountable for solving cases of attacks on journalists did not bear any responsibility for unprofessional or poorly done work.
It is time to stop this practice because since the worst case of attacks on journalists – the murder of Duško Jovanović in 2004 – the pattern has not significantly changed. Montenegro's entry to the European Union will not depend on solving this case but future of media scene in Montenegro certainly will. If this case remains unsolved, journalists must seriously consider alternative ways for defending their lives and professional integrity.
The state must not be synonym for the place where the free word is threatened by bullets. We hope that the authorities will finally understand this.
SMCG Main Board